One of the significant problems that most guinea pig owners go through in their early days is finding an exotic guinea pig vet in their areas.
Yes, a regular veterinarian in your area might not have the expertise to examine a guinea pig, and they do need an exotic vet. But how can we find a good veterinarian in the area?
It was a major hurdle that most of the guinea pig owners face, and thus, with the help of our community, I have managed to find out some excellent vets in your area.
Yes, I have made an exhaustive list of vets or vet clinics that have expertise in the field of guinea pig examination and care.
It was not an easy task at all. I have tried to recheck everything before putting the list on our blog.
However, since the list is a result of my own efforts and contribution from the community, there can be some errors in the same if you find anything wrong with it you can reach out to us at our support and we will fix it ASAP.
So, in this article, we have made you a list of guinea pig vets across the USA, UK, and Canada.
We will expand the list covering other parts of the world as well when we finish gathering enough data and completing the verification of the same.
If you are unable to reach a vet due to any reason, you might try reaching an online vet as well. I have tried JustAnswer vet in past and they were somewhat reliable. Although it's not a replacement for an actual vet visit but does the job incase of emergency or concerns I have.
How much is it to take a guinea pig to the vet?
Another important question that every guinea pig owner has in their mind is how much will it cost to take a guinea pig to vet.
Now, the cost to visit a vet might depend upon the area you live or the availability of the service, but on average, you can expect to pay anywhere between 30$-50$.
The cost for a vet is higher than other animals because guinea pigs do need an exotic vet for their checkup & treatment.
Finding exotic vets nearby
We have made an exhaustive list of guinea pig vets in the table below. However, if you still cannot find one in your area then you can also check out the following websites:
---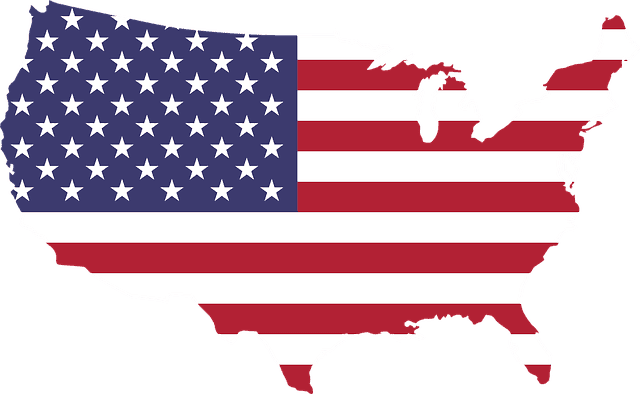 Guinea Pig Vet In South USA
Here is a list of Guinea Pig vet in South USA:
Country And State
Vet Clinic Name
Address
Contact Number
Hours Of Operation
Alabama(United states)
Pet Hospital of Madison
12225 County Line Rd, Madison, AL 35758, United States
+1 256-232-2289
Sunday: 4PM To 5PM
Monday-Fri:07:0AM To 06:00PM
Saturday: 4PM To 5PM
Alabama(United states)
Animal Medical Center
1100 Rice Valley Rd N, Tuscaloosa, AL 35406, United States
+1 205-758-7295
Sunday: 4PM To 5PM
Monday-Fri: 7AM To 6:30PM
Saturday: 08:00AM To 12:00PM.
Alabama(United states)
Animal Care Center of Mobile
5502 Old Shell Rd, Mobile, AL 36608, United States
+1 251-342-6262
Sunday: Closed
Monday-Fri: 7:30AM To 5:30PM
Saturday: 08:00AM To 10:00AM.
Alabama(United states)
South College Veterinary Clinic
1946 S College St, Auburn, AL 36832, United States
+1 334-821-3647
Sunday: Closed
Monday-Fri: 7:30AM To 5:30PM
Saturday: 08:00AM To 12:00PM.
Alabama(United states)
Banfield Pet Hospital
3780 Riverchase Village Suite 300, Hoover, AL 35244, United States
+1 205-682-9893
Sun: 09:00AM To 05:00PM
Mon-Sat: 07:00AM To 07:00PM
Alabama(United states)
Countryside Veterinary Hospital
5267 Old Railroad Bed Rd, Toney, AL 35773, United States
+1 256-859-2221
Sunday: 04:30PM To 05:00PM
Monday-Fri: 7:00AM To 5:45PM
Saturday: 08:00AM To 01:00PM.
Arkansas(United States)
Best Friends Animal Hospital & Pet Hotel
4388, 4175 E Mission Blvd, Fayetteville, AR 72703, United States
+1 479-251-8387
Sunday: Closed
Monday-Fri: 8AM To 6PM
Saturday: 8AM To 2PM.
Arkansas(United States)
Hancock Veterinary Services of Bella Vista
155 Gordon Hollow Dr, Pineville, MO 64856, United States
+1 479-268-3338
Sunday: Closed
Monday-Fri: 7:30AM To 5:30PM
Saturday: 08:00AM To 12:00PM.
Arkansas(United States)
St Francis Animal Hospital
121 Virginia St, Springdale, AR 72764, United States
+1 479-751-8060
Sunday: Closed
Monday-Fri: 07:00AM To 06:00PM
Saturday: 08:00AM To 12:00PM
Arkansas(United States)
Best Friends Pet Clinic
400 Rogers Ave suite c, Fort Smith, AR 72903, United States
+1 479-782-8113
Sunday: Closed
Monday-Fri: 7:30AM To 5:30PM
Saturday: closed
Arkansas(United States)
Kiehl Avenue Animal Clinic
3911 E Kiehl Ave, Sherwood, AR 72120, United States
+1 501-835-8900
Sunday: Closed
Monday-Fri: 7:30AM To 5:30PM
Saturday: 7:30AM To 12:00PM
Arkansas(United States)
Reynolds Road Animal Clinic
2201 N Reynolds Rd #2533, Bryant, AR 72022, United States
+1 501-847-5300
Sunday: Closed
Monday-Fri: 7:30AM To 5:30PM
Saturday: 08:00AM To 12:00PM.
Arkansas(United States)
Animal Medical Center
1115 S Gee St, Jonesboro, AR 72401, United States
+1 870-935-8387
Sunday: 4:30AM To 5:00PM
Monday-Fri: 7:30AM To 5:30PM
Saturday: 08:00AM To 12:00PM.
Florida(United states)
Westside Animal Clinic
3501 Commercial Way, Spring Hill, FL 34606, United States
+1 352-683-1512
Sunday: Closed
Monday-Fri: 08:00AM To 05:30PM
Saturday: 08:00AM To 12:00PM
Florida(United states)
Oakland Park Animal Hospital
2200 W Oakland Park Blvd, Oakland Park, FL 33311, United States
+1 954-731-4228
Sunday: Closed
Monday-Sat: 08:00AM To 06:00PM
Florida(United states)
Avian and Animal Hospital
11405 Starkey Rd, Largo, FL 33773, United States
+1 727-398-1928
Sunday: Closed
Mon-Wed-Fri: 07:30AM To 12:00PM ; 02:00PM To 5:30PM
Tuesday-Thus: 07:30AM To 12:00PM ; 02:00PM To 6:30PM
Saturday: 07:30AM To 02:00PM
Florida(United states)
Exotic Animal Hospital of Orlando
24 W Sturtevant St, Orlando, FL 32806, United States
+1 407-286-3484
Sunday: Closed
Mon-Wed-Fri: 09:00AM To 06:00PM
Tuesday-Thus: 09:00AM To 08:00PM
Saturday: 09:00AM To 02:00PM
Florida(United states)
Crystal Creek Animal Hospital
12110 Crystal Commerce Way, Orlando, FL 32837, United States
+1 407-203-0741
Sunday: Closed
Mon-Fri: 07:30AM To 07:00PM
Saturday: 08:00AM To 02:00PM
Florida(United states)
Lake Howell Animal Clinic
856 Lake Howell Rd, Maitland, FL 32751, United States
+1 407-628-8000
Sunday: Closed
Mon-Tues-Thus-Fri: 07:00AM To 06:00PM
Wednesday: 07:00AM To 01:00PM
Saturday: 08:00AM To 01:00PM
Florida(United states)
Kirkman Road Veterinary Clinic
38 S Kirkman Rd, Orlando, FL 32811, United States
+1 407-297-7528
Sunday: Closed
Monday-Fri: 08:00AM To 06:00PM
Saturday: 08:00AM To 04:00PM
Florida(United states)
The Bird & Exotic Hospital, Inc.
6147 Lake Worth Rd, Greenacres, FL 33463, United States
+1 561-964-2121
Sunday: Closed
Mon-Tues-Thus-Fri: 09:00AM To 06:00PM
Wednesday: 02:00PM To 06:00PM
Saturday: 10:00AM To 02:00PM
Florida(United states)
UF Small Animal Hospital
2089 SW 16th Ave, Gainesville, FL 32608, United States
+1 352-392-2235
Open 24*7 hours
Florida(United states)
Dadeland Animal Hospital
9495 Old Dixie Hwy, Miami, FL 33156, United States
+1 305-671-3647
Sunday: Closed
Monday-Fri: 07:30AM To 06:00PM
Saturday: 07:30AM To 5:00PM
Florida(United states)
South Kendall Animal Hospital
9501 SW 160th St, Miami, FL 33157, United States


+1 305-238-2030
Sunday: Closed
Mon-Wed-Fri: 08:00AM To 6:00PM
Tues-Thurs: 08:00AM To 7:00PM
Sat: 08:00AM To 4:00PM
Florida(United states)
Humane Society of Broward County
2070 Griffin Rd, Fort Lauderdale, FL 33312, United States
+1 954-463-4870
SUNDAY: 10:30 AM To 6:00 PM
Mon-Sat: 10:30 AM To 7:00 PM
Georgia(United states)
Highlands Animal Hospital
2124 Highland Ave, Augusta, GA 30904, United States
+1 706-736-1443
Sunday: Closed
Monday-Fri: 08:30AM To 05:30PM
Saturday: 08:30AM To 12:00PM
Georgia(United states)
Buena Vista Road Animal Hospital
4338 Buena Vista Rd, Columbus, GA 31907, United States
+1 706-561-1171
Sunday: Closed
Monday-Fri: 07:30AM To 06:00PM
Saturday: 08:00AM To 01:00PM
Georgia(United states)
All God's Creatures Veterinary Hospital
2703A Peach Orchard Rd, Augusta, GA 30906, United States
+1 706-250-1861
Saturday-Sunday: Closed
Monday-Fri: 08:00AM To 05:00PM
Georgia(United states)
Sawnee Animal Clinic

1826 Canton Hwy, Cumming, GA 30028, United States
+1 770-887-1900
Sunday: Closed
Monday-Fri: 08:00 AM To 06:00PM
Saturday: 08:00AM To 01:00PM
Georgia(United states)
For Pet's Sake
3761 N Druid Hills Rd NE, Decatur, GA 30033, United States
+1 404-248-8977
Sunday: Closed
Monday-Fri: 09:00 AM To 06:00PM
Saturday: 10:00AM To 02:00PM
Georgia(United states)
UGA Veterinary Teaching Hospital
2200 College Station Rd, Athens, GA 30602, United States
+1 706-542-3221
All Around the year: 24X7
Georgia(United states)
Oak Hill Animal Hospital

5274 GA-20, Covington, GA 30016, United States
+1 770-728-9976
Sunday-Wednesday: Closed
Mon-Tues-Fri: 8:00am to 5:30pm
Thursday: 8:00am to 7:00pm
Saturday: 8:00am to 12:00pm
Georgia(United states)
All About Animals Veterinary Services
210 Sales Barn Rd, Carrollton, GA 30116, United States
+1 770-830-8387
Sunday: Closed
Monday-Fri: 08:00AM To 01:00PM
02:00AM To 05:30PM
Saturday: 9:00AM To 1:30PM
Georgia(United states)
The Ark Animal Hospital

23 Highland Pavilion Ct, Hiram, GA 30141, United States
+1 770-943-9820
Sunday: Closed
Monday-Fri: 08:00 AM To 06:00PM
Saturday: 08:00AM To 12:00PM
Georgia(United states)
Peachtree Hills Animal Hospital

3106 Early St NW, Atlanta, GA 30305, United States
+1 404-812-9880
Sunday: Closed
Monday-Fri: 08:00 AM To 06:00PM
Saturday: 08:00AM To 12:00PM
Georgia(United states)
East Roswell Vet Hospital

1570 Holcomb Bridge Rd #110, Roswell, GA 30076, United States
+1 770-642-1282
Sunday: Closed
Monday-Fri: 08:00 AM To 08:00PM
Saturday: 09:00AM To 6:00PM
Georgia(United states)
Hoschton Animal Hospital

3434 GA-53, Hoschton, GA 30548, United States
+1 706-654-1111
Sunday: Closed
Monday-Fri: 08:00 AM To 06:00PM
Saturday: 08:30AM To 12:00PM
Georgia(United states)
Johns Creek Veterinary Clinic
10540 Medlock Bridge Rd, Johns Creek, GA 30097, United States
+1 770-623-8387
Sunday: Closed
Monday-Fri: 07:30AM To 07:00PM
Saturday: 08:00AM To 02:00PM
Georgia(United states)
Crabapple Knoll Veterinary Clinic
12604 Crabapple Rd, Alpharetta, GA 30004, United States
+1 770-475-8272
Saturday-Sunday: 8:00AM To 05:00PM
Monday-Fri: 06:30AM To 09:00PM
Louisiana
(United states)
Riverside Veterinary Hospital

2099 N Causeway Blvd, Mandeville, LA 70471, United States
+1 985-626-7297
Sunday: Closed
Monday-Fri: 7:30AM To 6:00PM
Saturday: 8:00AM To 12:00PM
Louisiana
(United states)
Avian & Exotic Animal Hospital of Louisiana
3635 N Interstate 10 Service Rd W, Metairie, LA 70002, United States
+1 504-455-6386
Sunday: Closed
Monday-Fri: 8:00AM To 6:00PM
Saturday: 8:00AM To 12:00PM
Louisiana
(United states)
Riverside Animal Hospital LLC
1000 Westgate Dr #3528, Bossier City, LA 71112, United States
+1 318-742-1521
Sunday: Closed
Monday-Fri: 8:00AM To 6:00PM
Saturday: 8:00AM To 12:00PM
Louisiana
(United states)
Crossroads Animal Hospital

13933 Greenwell Springs Rd, Greenwell Springs, LA 70739, United States
+1 225-261-6000
Saturday-Sunday: Closed
Monday-Fri: 7:00AM To 6:00PM
Mississippi
(United states)
Picayune Veterinary Clinic
2507 MS-43, Picayune, MS 39466, United States
+1 601-798-7706
Sunday: Closed
Monday-Fri: 7:00AM To 6:00PM
Saturday: 9:00AM To 12:00PM
Mississippi
(United states)
All Animal Clinic

2138 Oak Grove Rd, Hattiesburg, MS 39402, United States
+1 601-268-8880
Sunday: 4:00PM To 5:00PM
Monday-Fri: 07:30AM To 06:00PM
Saturday: 07:30AM To 01:00PM
Mississippi
(United states)
Saucier Veterinary Hospital

22146 US 49, Saucier, MS 39574, United States
+1 228-831-4660
Sunday: Closed
Monday-Fri: 07:30AM To 05:00PM
Saturday: 08:00AM To 12:00PM
Mississippi
(United states)
North State Animal & Bird Hospital
5208 N State St, Jackson, MS 39206, United States
+1 601-982-8261
Sunday: 5:00PM To 6:00PM
Monday-Fri: 07:30AM To 06:00PM
Saturday: 08:00AM To 12:00PM
North Carolina
(United states)
Avian and Exotic Animal Care
8711 Fidelity Blvd, Raleigh, NC 27617, United States
+1 919-844-9166
Sunday: Closed
Monday-Fri: 7:30AM To 6:00PM
Saturday: 8:00AM To 1:00PM
North Carolina
(United states)
All Pets Animal Hospital & Rehabilitation Center
7 Reynolds Mountain Blvd, Asheville, NC 28804, United States
+1 828-645-5252
Sunday: Closed
Mon: 7:30AM To 7:00PM
Tues-Fri: 7:30AM To 5:30PM
Saturday: 9:00AM To 1:00PM
North Carolina
(United states)
Wayne Veterinary Hospital

2004 US HWY 117 Bypass North, Goldsboro, NC 27530, United States
+1 919-734-0566
Sunday: Closed
Monday-Fri: 7:00AM To 6:00PM
Saturday: 8:00AM To 12:00PM
North Carolina
(United states)
Sweeten Creek Animal & Bird
3131 Sweeten Creek Rd, Asheville, NC 28803, United States
+1 828-684-8875
Saturday-Sunday: Closed
Monday-Fri: 8:00AM To 5:00PM
North Carolina
(United states)
Harris Boulevard Veterinary Clinic
5710 W W.T.Harris Blvd, Charlotte, NC 28269, United States
+1 980-474-2899
Sunday: Closed
Mon: 7:30AM To 8:00PM
Tues-Fri: 7:30AM To 06:00PM
Saturday: 08:00AM To 01:00PM
North Carolina
(United states)
Bear Creek Veterinary Hospital
20492 NC-73, Albemarle, NC 28001, United States
+1 704-986-0000
Sunday: Closed
Monday-Fri: 7:30AM To 06:00PM
Saturday: 8:00AM To 2:00PM
North Carolina
(United states)
NC State Veterinary Hospital
1052 William Moore Dr, Raleigh, NC 27606, United States
+1 919-513-6500
Saturday-Sunday: Closed
Monday-Fri: 7:00AM To 6:00PM
South Carolina
(United states)
HealthPointe Veterinary Clinic
740 Shoals Rd, Duncan, SC 29334, United States
+1 864-486-8177
Sunday: Closed
Monday-Fri: 7:30AM To 06:00PM
Saturday: 8:00AM To 2:00PM
South Carolina
(United states)
Cornerstone Animal Hospital
7936 Broad River Rd, Irmo, SC 29063, United States
+1 803-749-4453
Saturday-Sunday: Closed
Monday-Fri: 8:00AM To 6:00PM
South Carolina
(United states)
Paw Prints Animal Hospital
1229 Powdersville Rd, Easley, SC 29642, United States
+1 864-442-9000
Sunday: Closed
Monday-Fri: 7:30AM To 06:00PM
Saturday: 8:00AM To 12:00PM
South Carolina
(United states)
Seneca Animal Hospital
104 Return Church Rd, Seneca, SC 29678, United States
+1 864-882-8747
Sunday: Closed
Mon: 8:00AM To 12:00PM
2:00PM To 5:30PM
Tues-Wed-Fri: 8:00AM To 5:30PM
Thurs: 8:00AM To 7:00PM
Saturday: 8:00AM To 12:00PM



Tennessee
(United states)
UT Veterinary Medical Center
2407 River Dr, Knoxville, TN 37996, United States
+1 865-974-8387
All Around the year: 24X7
Tennessee
(United states)
All Creatures Pet Hospital
2050 W Poplar Ave # 106, Collierville, TN 38017, United States
+1 901-853-4220
Sun: Closed
Mon-Fri: 7:30AM To 5:30PM
Sat: 7:30AM To 12:00PM
Tennessee
(United states)
Blue Oasis Pet Hospital

200 Crossings Ln #400, Mt. Juliet, TN 37122, United States
+1 615-975-2583
Sun: Closed
Monday-Fri: 7:30AM To 5:30PM
Saturday: 8:00AM To 12:00PM
Tennessee
(United states)
All Animals Veterinary Hospital
2161 Hwy 48 N, Dickson, TN 37055, United States
+1 615-446-7991
Sun: Closed
Mon-Fri: 7:30AM To 5:30PM
Sat: 7:30AM To 1:00PM
Tennessee
(United states)
Lovell Animal Hospital
1305 Lovell Rd, Knoxville, TN 37932, United States
+1 865-777-1221
Sunday: Closed
Mon-Tues-Thus-Fri: 7:30AM To 5:30PM
Wed: 7:30AM To 12:00PM
Sat: 08:00AM To 12:00PM
Virginia
(United states)
Paws Purrs & Exotics Animal Hospital
5838A N Kings Hwy, Alexandria, VA 22303, United States
+1 703-549-7297
Sunday: Closed
Mon: 8:00AM To 7:00PM
Tues-Fri: 8:00AM To 5:00PM
Saturday: 9:00AM To 12:00PM
Virginia
(United states)
Stahl Exotic Animal Veterinary Services
4105 Rust Rd, Fairfax, VA 22030, United States
+1 703-281-3750
Sunday: Closed
Monday-Fri: 8:00AM To 8:00PM
Saturday: 8:00AM To 4:00PM
Virginia
(United states)
Signal Hill Animal Clinic Inc
9554 Liberia Ave, Manassas, VA 20110, United States
+1 703-330-6767
Sun: Closed
Mon-Fri: 7:30AM To 7:00PM
Sat: 8:00AM To 12:00PM
Virginia
(United states)
Great Falls Animal Hospital

10125 Colvin Run Rd, Great Falls, VA 22066, United States
+1 703-759-2330
Sunday: Closed
Monday-Fri: 7:00AM To 8:00PM
Saturday: 8:00AM To 3:00PM
Virginia
(United states)
Pender Veterinary Centre

4001 Legato Rd, Fairfax, VA 22033, United States
+1 703-591-3304
All Around the year: 24X7

Virginia
(United states)
Midway Veterinary Hospital
3710 Indian River Rd, Chesapeake, VA 23325, United States
+1 757-366-4050
Sunday: Closed
Mon-Fri: 8:00AM To 6:00PM
Tues-Wed-Thus: 8:00AM To 8:00PM
Saturday: 9:00AM To 1:00PM
Virginia
(United states)
Blue Ridge Veterinary Associates
120 E Cornwell Ln, Purcellville, VA 20132, United States
+1 540-338-7387
All Around the year: 24X7

Virginia
(United states)
Signal Hill Animal Clinic Inc

9554 Liberia Ave, Manassas, VA 20110, United States
+1 703-330-6767
Sun: Closed
Mon-Fri: 7:30AM To 7:00PM
Sat: 8:00AM To 12:00PM
Virginia
(United states)
Colony Animal Hospital
13187 Warwick Blvd, Newport News, VA 23602, United States
+1 757-877-6464
Sun: Closed
Mon: 7:00AM To 6:00PM
Tues: 7:00AM To 12:00PM
2:00PM To 6:00PM
Wed-Thus-Fri: 7:30AM To 7:00PM
Sat: 7:00AM To 1:00PM
Virginia
(United states)
Colony Animal Hospital

2256 Papermill Rd, Winchester, VA 22601, United States
+1 540-667-2772
Sun: Closed
Mon-Wed-Thurs: 9:00AM To 5:00PM
Tues-Fri: 8:00AM To 5:00PM
Sat: 8:00AM To 12:00PM
Virginia
(United states)
Companion Animal Clinic Of Gainesville PC

14760 Lee Hwy, Gainesville, VA 20155, United States
+1 703-754-8387
Sunday: Closed
Mond-Fri: 8:00AM To 7:00PM
Sat: 8:00AM To 2:00PM
West Virginia
(United states)
Animal Care Associates, Inc.

840 Oakwood Rd, Charleston, WV 25314, United States
+1 304-344-2244
Sunday 12 To 3PM
Monday 7:30AM To 7:30PM
Tuesday 7:30AM To 6:30PM
Wednesday 7:30AM To 6:30PM
Thursday 7:30AM To 6:30PM
Friday 7:30AM To 7:30PM
Saturday 8AM To 3PM
---
Guinea Pig Vet In Southwest USA
Here is a list of Guinea Pig vet in Southwest USA:
Country And State
Vet Clinic Name
Address
Contact Number
Hours Of Operation
Arizona (United States)
Gentle Hearts Animal Hospital
14445 W McDowell Rd Suite A-106, Goodyear, AZ 85395, United States
+1 623-298-4200
Sunday: Closed
Monday-Fri: 7:30AM To 5:30PM
Saturday: 8AM To 1PM.
Arizona (United States)
VETMED Emergency & Specialty Veterinary Hospital
20610 N Cave Creek Rd, Phoenix, AZ 85024, United States
+1 602-697-4694
All Around the year: 24X7
Arizona (United States)
BluePearl Pet Hospital
13034 W Rancho Santa Fe Blvd, Avondale, AZ 85392, United States
+1 623-385-4555
All Around the year: 24X7
Arizona (United States)
Little Critters Veterinary Hospital
1525 N Gilbert Rd #C-101, Gilbert, AZ 85234, United States
+1 480-696-7744
Sunday: Closed
Monday-Fri: 8AM To 6PM
Saturday: 9AM To 2PM.
Arizona (United States)
Arizona Exotic Animal Hospital Tucson
4951 E Grant Rd #103, Tucson, AZ 85712, United States
+1 520-305-0055
Sunday And Wednesday: Closed
Monday-Fri: 08:00AM To 06:00PM
Saturday: 09:00AM To 06:00PM
California(United States)
East Ventura Animal Hospital
10225 Telephone Rd Unit D, Ventura, CA 93004, United States
+1 805-647-8430
Sunday: Closed
Monday-Fri: 09:00AM To 06:00PM
Saturday: 08:00AM To 12:00PM.
California(United States)
Exotic Animal Veterinary Center
171 N Altadena Dr Suite 120, Pasadena, CA 91107, United States
+1 626-405-1777
Sunday: Closed
Monday-Saturday : 09:00AM To 06:00PM

California(United States)
Conejo Valley Veterinary Hospital
3580 Willow Ln, Thousand Oaks, CA 91361, United States
+1 805-495-4671
Saturday-Friday: Open 24 Hours
California(United States)
Long Beach Animal Hospital
3816 E Anaheim St, Long Beach, CA 90804, United States
+1 562-434-9966
Sunday: 10:00AM To 12:00PM
Monday-Fri: 7:30AM To 12:00AM
Saturday: 08:00AM To 12:00PM
California(United States)
Avian & Exotic Animal Hospital, Inc.
1276 Morena Blvd, San Diego, CA 92110, United States
+1 619-260-1412
Saturday: 09:00AM To 2:00PM
Sunday: Closed
Monday-Thursday: 8:00AM To 7:00PM
Friday: 9:00AM To 5:00PM

California(United States)
Avian & Exotic Animal Hospital
4871 Rosecrans Ave, Hawthorne, CA 90250, United States
+1 310-679-0693
Saturday: 09:00AM To 12:00PM
Sunday: Closed
Monday-Tuesday: 09:00AM To 12:00PM, 02:30PM To 04:00PM
Wednesday: Closed
Thursday-Friday: 09:00AM To 12:00PM, 02:30PM To 04:00PM
California(United States)
All Creatures Care Cottage Veterinary Hospital
601 W 19th St Ste. 200, Costa Mesa, CA 92627, United States
+1 949-430-7576
Sunday: Closed
Monday-Fri: 07:00AM To 7:00PM
Saturday: 08:00AM To 5:00PM
California(United States)
Vanderhoof Veterinary Hospital
2235 N Lake Ave, Altadena, CA 91001, United States
+1 626-798-5901
Sunday: Closed
Monday-Fri: 09:00AM To 6:00PM
Saturday: 09:00AM To 1:00PM
California(United States)
VCA Wilshire Animal Hospital
2421 Wilshire Blvd, Santa Monica, CA 90403, United States
+1 310-828-4587
Sunday: 09:00AM To 4:00PM
Monday-Fri: 07:00AM To 7:00PM
Saturday: 08:00AM To 4:00PM
California(United States)
Westminster Veterinary Group
6512 Westminster Blvd, Westminster, CA 92683, United States
+1 714-899-1100
Sunday: 09:00AM To 6:00PM
Monday-Fri: 07:30AM To 8:00PM
Saturday: 08:30AM To 4:00PM
California(United States)
East Ventura Animal Hospital
10225 Telephone Rd Unit D, Ventura, CA 93004, United States
+1 805-647-8430
Sunday: Closed
Monday-Fri: 09:00AM To 06:00PM
Saturday: 08:00AM To 12:00PM
California(United States)
All Creatures Veterinary Center
22722 Lyons Ave, Newhall, CA 91321, United States
+1 661-291-1121
Open 24 hours
California(United States)
VCA Animal Medical & Dental Group
1401 N Sepulveda Blvd, Manhattan Beach, CA 90266, United States
+1 310-546-5731
Sunday: Closed
Monday-Fri: 08:00AM To 6:00PM
Saturday: 08:00AM To 6:00PM
California(United States)
VCA A Breed Apart Animal Hospital
777 S Arroyo Pkwy #106, Pasadena, CA 91105, United States
+1 626-795-4444
Sunday: Closed
Monday-Fri: 07:00AM To 7:00PM
Saturday: 08:00AM To 4:00PM
California(United States)
Chaparral Pet Hospital
915 W Foothill Blvd # A, Claremont, CA 91711, United States
+1 909-625-1561
Sunday: Closed
Monday-Fri: 07:00AM To 6:00PM
Saturday: 08:00AM To 5:00PM
California(United States)
Canyon Country Veterinary Hospital
18840 Soledad Canyon Rd, Canyon Country, CA 91351, United States
+1 661-424-9900
Sunday: Closed
Monday-Fri: 09:00AM To 6:00PM
Saturday: 09:00AM To 6:00PM
California(United States)
Redwood Veterinary Hospital
731 Admiral Callaghan Ln, Vallejo, CA 94591, United States
+1 707-553-1400
Sunday: 10:00AM To 04:00PM
Monday-Fri: 08:00AM To 7:00PM
Saturday: 08:00AM To 100PM
California(United States)
Brookhurst Animal Medical Center
1301 S Brookhurst St, Anaheim, CA 92804, United States
+1 714-776-7387
Sunday: 09:30AM To 06:00PM
Monday-Fri: 09:00AM To 08:00PM
Saturday: 09:00AM To 08:00PM
California(United States)
Northwood Animal Hospital
13925 Yale # 115, Irvine, CA 92620, United States
+1 949-559-1992
Sunday: Closed
Monday-Fri: 07:00AM To 6:00PM
Saturday: 08:00AM To 04:00PM
Colorado(United States)
VitalPet - Church Ranch Veterinary Center
8308 Church Ranch Blvd, Westminster, CO 80021, United States
+1 303-469-7387
Sunday: 09:00AM To 05:00PM
Monday-Fri: 06:30AM To 06:00PM
Saturday: 08:00AM To 06:00PM
Colorado(United States)
Aurora Animal Hospital
20250 E Smoky Hill Rd, Centennial, CO 80015, United States
+1 303-680-7305
Sunday: 09:00AM To 03:00PM
Monday-Fri: 07:30AM To 08:00PM
Saturday: 09:00AM To 03:00PM
Colorado(United States)
Dublin Animal Hospital
888 Dublin Blvd, Colorado Springs, CO 80918, United States
+1 719-593-1336
Sunday: Closed
Monday-Fri: 07:30AM To 06:00PM
Saturday: 08:00AM To 02:00PM
Colorado(United States)
Pikes Peak Veterinary Clinic
1813 N Union Blvd #100, Colorado Springs, CO 80909, United States
+1 719-475-1747
Sunday: Closed
Monday-Fri: 07:30AM To 05:30PM
Saturday: 08:00AM To 12:00PM
Colorado(United States)
Russell Welfare, DVM
5470 Powers Center Point # 100, Colorado Springs, CO 80920, United States
+1 719-282-1222
Sunday: Closed
Monday-Fri: 08:00AM To 06:00PM
Saturday: 08:00AM To 12:00PM
Mexico(United States)
Vet Playas Veterinary Clinic


Paseo Estrella del Mar 911, Playas, Playas Coronado, 22200 Tijuana, B.C., Mexico
+52 664 631 8716
Sunday: 10:00AM To 12:00AM
Monday-Sat: 9:00AM To 12:00AM
Nevada(United States)
Kreature Komforts Animal Hospital
2205 Glendale Ave #117, Sparks, NV 89431, United States
+1 775-356-5524
Sunday: Closed
Monday-Fri: 7:30AM To 6:00PM
Saturday: 8:00AM To 5:00PM
Nevada(United States)
Creature Comforts Animal Hospital
5741 Sky Pointe Dr, Las Vegas, NV 89130, United States
+1 702-658-7339
Saturday-Sunday: 8:00AM To 5:00PM
Monday-Fri: 7:30AM To 6:00PM
Nevada(United States)
Sage Veterinary Care

4840 Vista Blvd #100, Sparks, NV 89436, United States
+1 775-409-3288
Sunday: Closed
Monday-Fri: 8:00AM To 6:00PM
Saturday: 8:00AM To 2:00PM
Nevada(United States)
Banfield Pet Hospital
255 Los Altos Pkwy, Sparks, NV 89436, United States
+1 775-354-1913
Sunday: 8:00AM To 5:00PM
Monday-Sat: 8:00AM To 7:00PM
Nevada(United States)
Fairgrounds Animal Hospital

2435 Sutro St, Reno, NV 89512, United States
+1 775-329-4106
Sunday: Closed
Monday-Fri: 7:30AM To 6:00PM
Saturday: 8:00AM To 2:00PM
Nevada(United States)
North Hills Veterinary Clinic

1440 N Hills Blvd, Reno, NV 89506, United States
+1 775-972-5566
Saturday-Sunday: Closed
Monday-Fri: 7:30AM To 6:00PM
Nevada(United States)
Klaich Animal Hospital

1990 S Virginia St, Reno, NV 89502, United States
+1 775-826-1212
Sunday: 9:00AM To 12:00PM
Monday-Fri: 7:30AM To 6:00PM
Saturday: 8:00AM To 4:00PM
Nevada(United States)
Nevada Humane Society

2825 Longley Ln B, Reno, NV 89502, United States
+1 775-856-2000
Sunday-Fri: 11:00AM To 6:30PM
Saturday: 10:00AM To 6:30PM
Nevada(United States)
Mt Rose Animal Hospital

16560 Wedge Pkwy, Reno, NV 89511, United States
+1 775-853-8550
Sunday: Closed
Monday-Fri: 7:30AM To 5:30PM
Saturday: 8:00AM To 1:00PM
Nevada(United States)
Mountain view Animal Hospital
6474 Bonde Ln, Reno, NV 89511, United States
+1 775-853-6900
Sunday: Closed
Monday-Fri: 7:00AM To 6:00PM
Saturday: 8:00AM To 6:00PM
Oklahoma(United States)
Yukon Hills Animal Hospital

380 W Vandament Ave, Yukon, OK 73099, United States
+1 405-354-1949
Sunday: Closed
Monday-Fri: 7:00AM To 6:00PM
Saturday: 8:00AM To 12:00PM
Oklahoma(United States)
Schrag Animal Clinic

8000 S Pennsylvania Ave, Oklahoma City, OK 73159, United States
+1 405-681-0829
Sunday: Closed
Monday-Fri: 8:00AM To 6:00PM
Saturday: 9:00AM To 12:00PM
Oklahoma(United States)
Neel Veterinary Hospital
2700 N MacArthur Blvd, Oklahoma City, OK 73127, United States
+1 405-947-8387
All Around the year: 24X7

Oklahoma(United States)
Edmond East Animal Hospital

5825 E Covell Rd, Edmond, OK 73034, United States
+1 405-701-9000
Saturday-Sunday: Closed
Monday-Fri: 8:00AM To 5:30PM
Oklahoma(United States)
Stoneridge Animal Hospital of Edmond OK
808 S Kelly Ave, Edmond, OK 73003, United States
+1 405-359-3340
Saturday-Sunday: Closed
Monday-Fri: 7:00AM To 6:00PM
Texas(United States)
Animal Clinic of Farmers Branch
14021 Denton Dr, Farmers Branch, TX 75234, United States
+1 972-247-2221
Sunday: Closed
Monday-Fri: 7:30AM To 5:00PM
Saturday: 7:30AM To 12:00PM
Texas(United States)
Arlington Veterinary Center

2070 W Abram St, Arlington, TX 76013, United States
+1 817-861-1763
Sunday: Closed
Monday-Fri: 7:30AM To 6:00PM
Saturday: 8:30AM To 12:00PM
Texas(United States)
Prestonwood Pet Clinic

6959 Arapaho Rd #216, Dallas, TX 75248, United States
+1 972-233-7343
Sunday: Closed
Monday-Fri: 8:00AM To 8:00PM
Saturday: 8:00AM To 2:00PM
Texas(United States)
CityVet - Mid-Cities

3748 Cheek-Sparger Rd, Bedford, TX 76021, United States
+1 817-554-7000
Sunday: 5:00PM To 6:00PM
Monday-Fri: 7:00AM To 7:00PM
Saturday: 8:00AM To 2:00PM
Texas(United States)
CityVet - Oak Lawn

2727 Oak Lawn Ave, Dallas, TX 75219, United States
+1 214-219-2838
Sunday: Closed
Monday-Fri: 7:00AM To 7:00PM
Saturday: 8:00AM To 2:00PM
Texas(United States)
CityVet - Flower Mound

1221 Flower Mound Rd, Flower Mound, TX 75028, United States
+1 972-355-2124
Sunday: Closed
Monday-Fri: 7:00AM To 7:00PM
Saturday: 8:00AM To 6:00PM
Texas(United States)
CityVet - Addison

5320 Belt Line Rd, Dallas, TX 75254, United States
+1 214-239-2346
Sunday: Closed
Monday-Fri: 7:00AM To 7:00PM
Saturday: 8:00AM To 2:00PM
Texas(United States)
CityVet - Frisco
8837 Lebanon Rd #800, Frisco, TX 75034, United States
+1 214-619-4975
Sunday: Closed
Monday-Fri: 7:00AM To 7:00PM
Saturday: 8:00AM To 2:00PM
Texas(United States)
Bluebonnet City Vet Clinic

215 SW Main St, Ennis, TX 75119, United States
+1 972-875-6007
Saturday-Sunday: Closed
Mon-Fri: 9:30AM To 6:00PM
Texas(United States)
Paws To Claws Veterinary Care
38015 Spur 149 Rd, Magnolia, TX 77354, United States
+1 281-356-2384
Sunday: Closed
Mon-Tues-Thus: 7:00AM To 6:00PM
Wed-Fri: 8:00AM To 6:00PM
Sat: 8:00AM To 1:00PM
Texas(United States)
Summertree Animal & Bird Clinic
12300 Inwood Rd #102, Dallas, TX 75244, United States
+1 972-387-4168
Sunday: Closed
Monday-Fri: 7:30AM To 6:00PM
Saturday: 8:00AM To 12:00PM
Texas(United States)
Valley View Pet Health Center
2561 Valley View Ln, Farmers Branch, TX 75234, United States
+1 972-247-2242
Sunday: Closed
Monday-Fri: 8:00AM To 6:00PM
Saturday: 9:00AM To 1:00PM
Texas(United States)
Texas Avian & Exotic Hospital

2700 W, TX-114 Building 2 Ste A, Grapevine, TX 76051, United States
+1 817-953-8560
Sun-Sat: Closed
Mon-Fri: 7:30AM To 5:30PM
Texas(United States)
Allen Veterinary Hospital

803 E Main St, Allen, TX 75002, United States
+1 972-727-8383
Sunday: Closed
Mon-Wed-Fri: 7:30AM To 6:00PM
Tues-Thus: 7:30AM To 7:30PM
Sat: 8:00AM To 12:00PM
Texas(United States)
North Tollway Pet Hospital

4727 Frankford Rd #365, Dallas, TX 75287, United States
+1 972-733-3340
Sunday: Closed
Mon-Tues-Wed-Fri: 7:00AM To 6:00PM
Thus: 7:00AM To 12:00PM
1:30AM To 6:00PM
Sat: 8:00AM To 3:00PM
Texas(United States)
Family Friends Veterinary Hospital
3245 Main St #265, Frisco, TX 75034, United States
+1 469-225-5885
Sunday: Closed
Mon-Fri: 8:00AM To 6:00PM
Sat: 8:00AM To 12:00PM
Texas(United States)
Parker Animal & Bird Clinic

2129 Parker Rd a, Plano, TX 75023, United States
+1 972-985-0036
Sunday: Closed
Mon-Fri: 8:00AM To 6:00PM
Sat: 8:00AM To 12:00PM
Texas(United States)
Carrollton West Pet Hospital

3729 Old Denton Rd, Carrollton, TX 75007, United States
+1 972-492-1828
Sunday: Closed
Mon-Wed-Fri: 7:00AM To 6:00PM
Tues-Thus: 7:00AM To 7:00PM
Sat: 9:00AM To 1:00PM
Utah(United States)
Redwood Veterinary Hospital

4958 S Redwood Rd, Salt Lake City, UT 84123, United States
+1 801-966-3974
Sunday: Closed
Mon-Fri: 8:00AM To 6:00PM
Sat: 8:00AM To 12:00PM
Utah(United States)
Parrish Creek Veterinary Clinic
86 N 70 W St, Centerville, UT 84014, United States
+1 801-298-2014
Sunday: Closed
Mon-Tues-Wed-Fri: 8:00AM To 6:00PM
Wed: 9:00AM To 6:00PM
Sat: 8:00AM To 2:00PM
Utah(United States)
Kaysville Veterinary Hospital

166 S Main St, Kaysville, UT 84037, United States
+1 801-444-3770
Sunday: Closed
Mon-Fri: 8:00AM To 6:00PM
Sat: 8:00AM To 1:00PM
Utah(United States)
Utah Veterinary Hospital

161 E 30 N, American Fork, UT 84003, United States
+1 801-692-1563
Sun-Wed: Closed
Mon-Tues-Thus-Fri: 8:00AM To 6:00PM
Sat: 8:00AM To 2:00PM
---
Guinea Pig Vet In Midwest USA
Here is a list of Guinea Pig vet in Midwest USA:
Country And State
Vet Clinic Name
Address
Contact Number
Hours Of Operation
Illinois
(United states)
Animal House of Chicago Complete Veterinary Care
2752 W Lawrence Ave Unit #3, Chicago, IL 60625, United States
+1 773-878-6089
Sun: Closed
Mon: 8:00AM To 6:00PM
Tues: 8:00AM To 8:00PM
Weds: 8:00AM To 2:00PM
Thus: 8:00AM To 8:00PM
Fri: 8:00AM To 6:00PM
Sat: 8:00AM To 1:00PM

Illinois
(United states)
Chicago Exotics Animal Hospital
3757 Dempster Street, Skokie, IL 60076, United States
+1 847-329-8709
Sun: Closed
Mon-Fri: 9:00AM To 6:00PM
Sat: 9:00AM To 2:00PM
Indiana
(United states)
Roseland Animal Hospital

52710 IN-933, South Bend, IN 46637, United States
+1 574-272-6100
Sun: Closed
Mon-Fri: 7:00AM To 6:00PM
Sat: 7:00AM To 1:00PM
Iowa
(United states)
Animal Care Hospital
1146 Blairs Ferry Rd NE, Cedar Rapids, IA 52402, United States
+1 319-378-9000
Sun: Closed
Mon-Fri: 7:00AM To 6:00PM
Sat: 7:00AM To 12:00PM
Iowa
(United states)
VCA Edgewood Animal Hospital

3434 Midway Dr NW, Cedar Rapids, IA 52405, United States
+1 319-396-7800
Sun: Closed
Mon-Fri: 8:00AM To 7:00PM
Sat: 7:00AM To 2:00PM
Iowa
(United states)
Animal Medical Hospital

402 19th St SW, Mason City, IA 50401, United States
+1 641-423-6834
Sat-Sun: Closed
Mon: 7:30AM To 7:30PM
Tues-Fri: Mon: 7:30AM To 5:30PM

Kansas
(United states)
Mariposa Veterinary Wellness Center
13900 Santa Fe Trail Dr, Lenexa, KS 66215, United States
+1 913-825-3330
Sun: Closed
Mon-Fri: 8:00AM To 5:30PM
Sat: 8:00AM To 12:00PM
Kansas
(United states)
Healthy Pet Veterinary Clinic

2801 E Washington Ave, Madison, WI 53704, United States
+1 608-294-9494
Sun: Closed
Mon: 8:00AM To 8:00PM
Tues: 8:00AM To 8:00PM
Weds: 8:00AM To 6:00PM
Thus: 8:00AM To 8:00PM
Fri: 8:00AM To 8:00PM
Sat: 8:00AM To 1:00PM
Kansas
(United states)
Belton Animal Clinic & Exotic Care Center

1308 N Scott Ave, Belton, MO 64012, United States
+1 816-331-3120
Sun: Closed
Mon: 8:00AM To 7:00PM
Tues: 7:00AM To 6:00PM
Weds: 8:00AM To 6:00PM
Thus: 7:00AM To 7:00PM
Fri: 8:00AM To 6:00PM
Sat: 8:00AM To 1:00PM
Kentucky
(United states)
Central Kentucky Veterinary Center
111 Southgate Dr, Georgetown, KY 40324, United States
+1 502-863-0868
Sun: 11:00AM To 4:00PM
Mon: 7:30AM To 5:00PM
Tues-Fri: 7:30AM To 9:00PM
Sat: 7:30AM To 1:00PM


Kentucky
(United states)
All Creatures Animal Hospital

942 Lovers Ln, Bowling Green, KY 42103, United States
+1 270-843-9776
Sun: Closed
Mon-Fri: 7:00AM To 6:00PM
Sat: 7:00AM To 12:00PM
Kentucky
(United states)
Elk Creek Animal Hospital

57 Commerce Drive, Fisherville, KY 40023, United States
+1 502-477-1477
Sun: Closed
Mon-Fri: 7:30AM To 5:30PM
Sat: 8:00AM To 12:00PM
Kentucky
(United states)
Crestwood Animal Hospital
6321 KY-146, Crestwood, KY 40014, United States
+1 502-241-4117
Sun-Sat: 8:00AM To 12:00AM
Kentucky
(United states)
Westuck Veterinary Hospital

3828 Lafayette Rd, Hopkinsville, KY 42240, United States
+1 270-885-0895
Sat-Sun: Closed
Mon-Fri: 8:00AM To 6:00PM
Michigan
(United states)
All Creatures Animal Clinic

3382 Washtenaw Ave, Ann Arbor, MI 48104, United States
+1 734-973-1884
Sun: Closed
Mon-Fri: 7:30AM To 6:00PM
Sat: 8:00AM To 12:00PM
Michigan
(United states)
Animal Clinic, Inc. Grand Rapids
133 28th St SE, Grand Rapids, MI 49548, United States
+1 616-241-3651
Sun: Closed
Mon-Fri: 7:00AM To 8:00PM
Sat: 8:00AM To 2:00PM
Michigan
(United states)
Highland Veterinary Hospital

1255 S Milford Rd, Highland Charter Twp, MI 48357, United States
+1 248-887-3755
Sun: Closed
Mon: 8:00AM To 7:00PM
Tues: 8:00AM To 7:00PM
Weds: 8:00AM To 6:00PM
Thus: 8:00AM To 7:00PM
Fri: 8:00AM To 5:00PM
Sat: 8:00AM To 1:00PM
Michigan
(United states)
Cedar Creek Veterinary Clinic
2295 N Williamston Rd, Williamston, MI 48895, United States
+1 517-655-4906
Sat-Sun: Closed
Mon: 7:00AM To 7:30PM
Tues: 7:00AM To 7:30PM
Weds: 9:00AM To 7:30PM
Thus: 9:00AM To 7:30PM
Fri: 8:00AM To 5:30PM


Michigan
(United states)
Parkway Small Animal & Exotic Hospital
39321 Garfield Rd, Clinton Twp, MI 48038, United States
+1 586-416-8800
Sun-Sat: 8:00AM To 10:00AM
Minnesota
(United states)
South St Paul Animal Hospital

501 Concord St N, South St Paul, MN 55075, United States
+1 651-455-5897
Sun: Closed
Mon-Fri: 8:00AM To 6:00PM
Sat: 8:00AM To 12:00PM
Minnesota
(United states)
Lexington Pet Clinic

1095 Diffley Rd, Eagan, MN 55123, United States
+1 651-452-5450
Sun: Closed
Mon-Fri: 8:00AM To 6:00PM
Sat: 9:00AM To 12:00PM
Minnesota
(United states)
Heritage Pet Hospital

2117 US-52, Rochester, MN 55901, United States
+1 507-288-2050
Sat-Sun: Closed
Mon-Thus: 7:30AM To 6:00PM
Fri: 7:30AM To 5:00PM



Minnesota
(United states)
Como Park Animal Hospital
1014 Dale St N, St Paul, MN 55117, United States
+1 651-487-3255
All Around the year: 24X7
Minnesota
(United states)
Shady Oak Veterinary Clinic

10015 Minnetonka Blvd, Minnetonka, MN 55305, United States
+1 952-938-1926
Sun: Closed
Mon-Tues: 8:00AM To 7:00AM
Wed-Fri: 8:00AM To 6:00AM
Sat: 8:00AM To 12:00PM
Missouri
(United states)
Belton Animal Clinic & Exotic Care Center
1308 N Scott Ave, Belton, MO 64012, United States
+1 816-331-3120
Sun: Closed
Mon: 8:00AM To 7:00PM
Tues: 7:00AM To 6:00PM
Weds: 8:00AM To 6:00PM
Thus: 7:00AM To 7:00PM
Fri: 8:00AM To 6:00PM
Sat: 8:00AM To 1:00PM
Missouri
(United states)
Sunshine Animal Hospital
3235 E Sunshine St A, Springfield, MO 65804, United States
+1 417-889-0090
Sun: Closed
Mon-Thus: 8:00AM To 7:00PM
Fri: 8:00AM To 6:00PM
Sat: 8:00AM To 12:00PM

Missouri
(United states)
My Zoo Animal Hospital

1300 E Boone Industrial Dr, Columbia, MO 65202, United States
+1 573-875-3647
Sun: Closed
Mon-Fri: 7:30AM To 7:00PM
Sat: 7:30AM To 5:00PM
Missouri
(United states)
All Creatures Animal Hospital
1300 Business Loop 70 W, Columbia, MO 65202, United States
+1 573-875-0907
Sun: Closed
Mon-Thus: 7:00AM To 6:00PM
Fri: 7:00AM To 5:00PM
Sat: 8:00AM To 12:00PM

Nebraska
(United states)
All Creatures Veterinary Clinic
8626 Frederick St, Omaha, NE 68124, United States
+1 402-399-8224
Sun: Closed
Mon-Fri: 7:30AM To 5:30PM
Sat: 7:30AM To 1:00PM
Nebraska
(United states)
The Pet Clinic

2509 S 140th Cir, Omaha, NE 68144, United States

+1 402-330-3096
Sun: Closed
Mon-Thus: 8:00AM To 7:00PM
Fri: 8:00AM To 6:00PM
Sat: 8:00AM To 2:00PM
Nebraska
(United states)
A-4 Animal Hospital
2780 South St, Lincoln, NE 68502, United States
+1 402-475-2282
Sun: Closed
Mon-Fri: 7:30AM To 6:00PM
Sat: 8:30AM To 1:00PM
Nebraska
(United states)
Bellevue Animal Hospital PC

10410 S 25th St, Bellevue, NE 68123, United States
+1 402-291-1255
Sun: Closed
Mon-Fri: 8:00AM To 6:00PM
Sat: 8:00AM To 1:00PM
North Dakota
(United states)
Heart River Animal Hospital

4415 Memorial Hwy, Mandan, ND 58554, United States
+1 701-663-0123
Sat-Sun: Closed
Mon-Fri: 7:30AM To 5:30PM
Ohio
(United states)
Norton Road Veterinary Hospital
1111 Norton Rd, Galloway, OH 43119, United States
+1 614-870-7008
Sun-Mon: 8:00AM To 5:00PM
Tues-Weds-Thus: 8:00AM To 7:00PM
Fri-Sat: 8:00AM To 5:00PM

Ohio
(United states)
Metropet Veterinary Clinic

298 N Rocky River Dr, Berea, OH 44017, United States
+1 440-826-1520
Sun: Closed
Mon: 8:00AM To 6:30PM
Tues: 8:00AM To 7:00PM
Weds-Thus-Fri: 8:00AM To 6:00PM
Sat: 8:00AM To 2:00PM
Ohio
(United states)
Animal Care Unlimited

2665 Billingsley Rd, Columbus, OH 43235, United States
+1 614-766-2317
Sun: Closed
Mon-Fri: 7:00AM To 5:00PM
Sat: 9:00AM To 3:00PM
Ohio
(United states)
All Creatures Animal Hospital - Amelia
1894 Ohio Pike, Amelia, OH 45102, United States
+1 513-797-7387
Sun: 9:00AM To 3:00PM
Mon-Thus: 7:00AM To 7:00PM
Fri: 7:00AM To 6:00PM
Sat: 7:00AM To 3:00PM
Ohio
(United states)
Animal Hospital Inc
2735 Som Center Rd, Willoughby Hills, OH 44094, United States
+1 440-946-2800
Sun: Closed
Mon-Thus: 8:00AM To 8:00PM
Fri: 8:00AM To 6:00PM
Sat: 8:00AM To 3:00PM
Ohio
(United states)
West Park Animal Hospital

4117 Rocky River Dr, Cleveland, OH 44135, United States
+1 216-252-4500
Sun: 8:00AM To 1:00AM
Mon-Sat: 7:00AM To 1:00AM
Ohio
(United states)
Glenway Animal Hospital

6272 Glenway Ave, Cincinnati, OH 45211, United States
+1 513-662-0224
Sun: Closed
Mon-Thus: 7:00AM To 7:00PM
Tues-Weds-Fri: 7:00AM To 6:00PM
Sat: 8:00AM To 12:00PM

Ohio
(United states)
Highland Veterinary Clinic
578 W Market St, Akron, OH 44303, United States
+1 330-253-6868
Sun: Closed
Mon-Tues-Wed: 8:30AM To 5:30PM
Thus: Closed
Fri: 8:30AM To 5:00PM
Sat: 8:30AM To 12:00PM
Ohio
(United states)
Barberton Veterinary Clinic



4873 Richland Ave, Norton, OH 44203, United States
+1 330-825-2434
Sun: Closed
Mon-Thus: 8:00AM To 6:00PM
Tues-Wed: 8:00AM To 7:00PM
Fri: 8:00AM To 5:00PM
Sat: 8:00AM To 12:00PM




South Dakota
(United states)
Dakota Hills Veterinary Clinic

1571 E, 2218, SD-44, Rapid City, SD 57703, United States
+1 605-342-7498
Sat-Sun: 7:00AM To 5:30PM
Mon-Fri: 7:00AM To 7:00PM


Wisconsin
(United states)
Animal Medical Center Of Appleton
322 N Metro Dr, Appleton, WI 54913, United States
+1 920-749-1717
Sun: Closed
Mon-Tues: 7:30AM To 6:00PM
Wed: 7:30AM To 6:30PM
Thus-Fri: 7:30AM To 5:00PM
Sat: 8:00AM To 12:00PM
Wisconsin
(United states)
Healthy Pet Veterinary Clinic

2801 E Washington Ave, Madison, WI 53704, United States
+1 608-294-9494
Sun: Closed
Mon-Tues: 8:00AM To 8:00PM
Wed: 8:00AM To 6:00PM
Thus-Fri: 8:00AM To 8:00PM
Sat: 8:00AM To 1:00PM
Wisconsin
(United states)
Lakeside Animal Hospital

211 W Bender Rd, Milwaukee, WI 53217, United States
+1 414-962-8040
Sun: Closed
Mon-Tues-Wed-Thus: 7:30AM To 6:00PM
Fri: 7:30AM To 5:00PM
Sat: 8:00AM To 12:00PM

Wisconsin
(United states)
Oakview Veterinary Medical Center
2110 Jay Mar Rd, Plover, WI 54467, United States
+1 715-344-6311
Sun: Closed
Mon-Tues-Thus: 8:00AM To 7:00AM
Wed-Fri: 8:00AM To 6:00AM
Sat: 8:00AM To 12:00PM
Wisconsin
(United states)
The West Allis Vet Clinic
11504 W Greenfield Ave, West Allis, WI 53214, United States
+1 414-453-4344
Sun: Closed
Mon-Fri: 8:00AM To 6:00PM
Sat: 9:00AM To 1:00PM
Wisconsin
(United states)
Thompson Animal Medical Center
4540 Mormon Coulee Rd, La Crosse, WI 54601, United States
+1 608-788-8820
Sun: Closed
Mon-Fri: 7:30AM To 6:00PM
Sat: 8:30AM To 12:00PM
---
Guinea Pig Vet In Northeast USA
Here is a list of Guinea Pig vet in Northeast USA:
Country And State
Vet Clinic Name
Address
Contact Number
Hours Of Operation
Connecticut
(United states)
Greenwich Animal Hospital
430 West Putnam Avenue, Greenwich, CT 06830, United States
+1 203-869-0534
Sunday: Closed
Monday-Fri: 08:00AM To 06:00PM
Saturday: 08:30AM To 03:00PM
Connecticut
(United states)
All Friends Animal Hospital
420 New London Turnpike, Norwich, CT 06360, United States
+1 860-886-0125
Sunday: Closed
Monday-Fri: 08:00AM To 07:00PM
Saturday: 08:00AM To 12:00PM
Connecticut
(United states)
South Wilton Veterinary Group
51 Danbury Rd, Wilton, CT 06897, United States
+1 203-762-2002
Sunday: Closed
Monday-Fri: 08:00AM To 08:00PM
Saturday: 08:00AM To 08:00PM
Connecticut
(United states)
Orange Veterinary Hospital
356 Boston Post Rd, Orange, CT 06477, United States
+1 203-693-9203
Sunday: 04:00PM To 06:00PM
Monday-Fri: 08:00AM To 06:00PM
Saturday: 08:00AM To 01:00PM
Connecticut
(United states)
Yalesville Veterinary Hospital
322 Church St, Wallingford, CT 06492, United States
+1 203-265-1646
Sunday: 08:00AM To 02:00PM
Monday-Fri: 07:30AM To 07:00PM
Saturday: 08:00AM To 02:00PM
Connecticut
(United states)
Advanced Veterinary Care
376 Scott Swamp Rd, Farmington, CT 06032, United States
+1 860-677-0309
Sunday: Closed
Monday-Fri: 07:30AM To 06:00PM
Saturday: 08:00AM To 12:00PM
Delaware
(United states)
Forrest Avenue Animal Hospital
3156 Forrest Ave, Dover, DE 19904, United States
+1 302-736-3000
Sunday: Closed
Monday-Fri: 08:00AM To 05:40PM
Saturday: Closed
Delaware
(United states)
Windcrest Animal Hospital
3705 Lancaster Pike, Wilmington, DE 19805, United States
+1 302-998-2995
Sunday: 09:00AM To 06:00PM
Monday-Fri: 07:30AM To 08:30PM
Saturday: 08:00AM To 06:00PM
Delaware
(United states)
Hockessin Animal Hospital
643 Yorklyn Rd, Hockessin, DE 19707, United States
+1 302-239-9464
Sunday: Closed
Monday-Thus: 07:30AM To 08:30PM
Friday: 07:30AM To 04:00PM
Saturday: 08:00AM To 01:00PM
Maine
(United states)

Falmouth Veterinary Hospital

174 US-1, Falmouth, ME 04105, United States
+1 207-781-4028
Sun: Closed
Mon-Fri: 7:30AM To 6:00PM
Sat: 9:00AM To 5:00PM
Maine
(United states)
River Road Veterinary Hospital
210 River Rd, Orrington, ME 04474, United States
+1 207-825-2105
Sun: Closed
Mon-Fri: 8:00AM To 5:30PM
Sat: 8:00AM To 12:00PM
Maine
(United states)
Annabessacook Veterinary Clinic
417 ME-135, Monmouth, ME 04259, United States
+1 207-933-2165
Sun: Closed
Mon-Sat: 7:00AM To 7:00PM
Maine
(United states)
Animal Hospital of South Gorham
47 County Rd, Gorham, ME 04038, United States
+1 207-839-8158
Sun: Closed
Mon-Fri: 9:00AM To 6:00PM
Sat: 9:00AM To 12:00PM
Maine
(United states)
Brunswick Veterinary Clinic

304 1/2 Maine St, Brunswick, ME 04011, United States
+1 207-729-3412
Sat-Sun: Closed
Mon-Thurs: 8:00AM To 6:00PM
Fri: 8:00AM To 5:00PM
Maine
(United states)
Androscoggin Animal Hospital
457 Foreside Rd, Topsham, ME 04086, United States
+1 207-729-4678
Sun: Closed
Mon-Fri: 8:00AM To 6:00PM
Sat: 8:00AM To 1:00PM
Maine
(United states)
MADISON ANIMAL HOSPITAL
36 Bus Park Dr, Madison, ME 04950, United States
+1 207-696-5200
Sun: Closed
Mon-Fri: 8:00AM To 5:00PM
Sat: 7:30AM To 1:00PM
Maine
(United states)
New England Animal Hospital

2 Pleasant St, Waterville, ME 04901, United States
+1 207-873-4668
Sun: Closed
Mon-Fri: 8:00AM To 5:00PM
Sat: 8:00AM To 12:00PM
Maryland
(United states)
Maryland Avian & Exotics Veterinary Care
1 Taft Ct, Rockville, MD 20850, United States
+1 240-687-1414
Sat-Sun: Closed
Mon-Fri: 9:00AM To 6:00PM
Maryland
(United states)
Warm & Fuzzy Veterinary Center
11600 Crossroads Cir suite h, Middle River, MD 21220, United States
+1 410-630-9171
Sun: Closed
Mon: 8:00AM To 6:00PM
Tues-Fri: 8:00AM To 7:00PM
Sat: 8:00AM To 1:00PM
Maryland
(United states)
Best Friends' Veterinary Hospital
7600 Lindbergh Dr suite h, Gaithersburg, MD 20879, United States
+1 301-977-1881
Sun: Closed
Mon: 8:00AM To 6:00PM
Tues: 8:00AM To 4:00PM
Wed-Thus-Fri: 8:00AM To 6:00PM
Sat: 8:00AM To 12:00PM
Maryland
(United states)
Bradley Hills Animal Hospital

7210 Bradley Blvd, Bethesda, MD 20817, United States
+1 301-365-5448
Sun: Closed
Mon-Tues-Wed-Fri: 8:00AM To 6:00PM
Thus: 7:00AM To 7:00PM
Sat: 8:00AM To 12:00PM
Maryland
(United states)
Quince Orchard Veterinary Hospital
11910 Darnestown Rd, Gaithersburg, MD 20878, United States
+1 301-208-1111
Sun: Closed
Mon-Tues-Wed-Thus: 8:00AM To 6:00PM
Fri: 8:00AM To 5:00PM
Sat: 8:00AM To 12:00PM
Massachusetts
(United states)
Acoaxet Veterinary Clinic

965 Sanford Rd, Westport, MA 02790, United States
+1 508-636-8382
Sun: Closed
Mon-Tues-Wed-Thus: 8:00AM To 7:00PM
Fri: 8:00AM To 5:00PM
Sat: 8:00AM To 2:00PM
Massachusetts
(United states)
Odd Pet Vet
500 Columbian St, South Weymouth, MA 02190, United States
+1 781-682-4878
All Day: 8:00AM To 4:00PM
Massachusetts
(United states)
Holmes Family Veterinary Clinic
2245 Providence Hwy, Walpole, MA 02081, United States
+1 508-921-3626
Sun: Closed
Mon: 8:00AM To 6:00PM
Tues-Wed-Thus: 8:00AM To 7:00PM
Fri: 8:00AM To 6:00PM
Sat: 8:00AM To 2:00PM
Massachusetts
(United states)
Family Pet Hospital
300 Eliot St # 4, Ashland, MA 01721, United States
+1 508-231-1223
Sun: Closed
Mon-Tues-Wed-Thus: 8:00AM To 8:00PM
Fri: 8:00AM To 5:00PM
Sat: 8:00AM To 1:00PM
Massachusetts
(United states)
East Boston Animal Hospital

1007 Saratoga St, Boston, MA 02128, United States
+1 617-567-0101
Sun: Closed
Mon-Wed: 9:00AM To 7:00PM
Tues-Fri: 9:00AM To 5:00PM
Thus: 9:00AM To 4:00PM
Sat: 9:00AM To 3:00PM



Massachusetts
(United states)
Wellesley-Natick Veterinary Hospital
359 Worcester St, Natick, MA 01760, United States
+1 508-653-3420
Sun: Closed
Mon-Wed-Fri: 8:00AM To 6:00PM
Tues-Thus:8:00AM To 8:00PM
Sat: 8:00AM To 3:00PM
Massachusetts
(United states)
Sager Animal Hospital Inc

4 Strawberry Hill Rd, Acton, MA 01720, United States
+1 978-263-3535
Sat-Sun: Closed
Mon-Wed-Fri: 8:30AM To 5:00PM
Tues-Thus:8:30AM To 7:00PM

New Hampshire
(United states)
Northside Animal Hospital

574 Arah St, Hooksett, NH 03106, United States
+1 603-622-5299
Sun: Closed
Mon-Wed-Fri: 8:00AM To 5:00PM
Tues-Thus: 8:00AM To 6:00PM
Sat: 8:00AM To 12:00PM
New Hampshire
(United states)
All Pets Veterinary Hospital
25 Riverside St, Nashua, NH 03062, United States
+1 603-882-0494
Sat-Sun: Closed
Mon-Fri: 9:00AM To 5:00PM
New Hampshire
(United states)
Stonecliff Animal Clinic of New Hampshire
227 Mechanic St, Lebanon, NH 03766, United States
+1 603-448-2611
Sun: Closed
Mon-Tues-Wed-Thus: 8:00AM To 7:00PM
Fri-Sat: 8:00AM To 5:00PM

New Jersey
(United states)
Westfield Animal Hospital

357 South Avenue E, Westfield, NJ 07090, United States
+1 908-233-6030
Sun: 9:00AM To 1:00PM
Mon-Fri: 8:00AM To 8:00PM
Sat: 8:00AM To 3:00PM
New Jersey
(United states)
Bergen Veterinary Hospital

1680 Teaneck Rd, Teaneck, NJ 07666, United States
+1 201-837-3470
Sun: 8:30AM To 1:00PM
Mon-Tues-Wed-Thus: 8:00AM To 8:00PM
Fri: 8:00AM To 7:00PM
Sat: 8:30AM To 3:00PM
New Jersey
(United states)
Animal Clinic of Morris Plains

3009 NJ-10, Morris Plains, NJ 07950, United States
+1 973-366-3223
Sun: 8:00AM To 12:00PM
Mon-Fri: 8:00AM To 6:00PM
Sat: 8:00AM To 2:00PM
New Jersey
(United states)
Companion Animal Hospital & Avian/Exotic Clinic
460 US-46, Parsippany, NJ 07054, United States
460 US-46, Parsippany, NJ 07054, United States
Sun: Closed
Mon-Tues-Wed-Thus: 8:00AM To 7:00PM
Fri: 8:00AM To 5:00PM
Sat: 9:00AM To 1:00PM
New Jersey
(United states)
Plainfield Animal Hospital

2215 Park Ave, South Plainfield, NJ 07080, United States
+1 908-755-2428
Sat-Sun: 9:00AM To 5:00PM
Mon-Fri: 8:00AM To 9:00PM
New Jersey
(United states)
Essex Animal Hospital

709 Bloomfield Ave, Bloomfield, NJ 07003, United States
+1 973-748-8042
Sun: Closed
Mon-Tues-Thus: 8:00AM To 7:00PM
Wed-Fri: 8:00AM To 6:00PM
Sat: 8:00AM To 12:00PM
New York
(United states)
VCA North Country Animal Hospital
16760 NY-3, Watertown, NY 13601, United States
+1 315-785-9505
Sun: Closed
Mon-Sat: 7:30AM To 6:00PM
New York
(United states)
Bloomingrove Veterinary Hospital
498 N Greenbush Rd, Rensselaer, NY 12144, United States
+1 518-283-2700
Sun: Closed
Mon-Thus: 7:30AM To 7:00PM
Fri: 7:30AM To 6:00PM
Sat: 8:00AM To 2:00PM
New York
(United states)
Cats & Critters Veterinary Hospital
32 Somerton St, Rochester, NY 14607, United States
+1 585-442-4373
Sun: Closed
Mon-Thus: 8:00AM To 7:00PM
Fri: 8:00AM To 5:00PM
Sat: 8:00AM To 2:00PM
New York
(United states)
Central Veterinary Associates
73 W Merrick Rd, Valley Stream, NY 11580, United States
+1 516-825-3066
All Around the year: 24X7
New York
(United states)
Suburban Animal Hospital
2495 E Henrietta Rd, Rochester, NY 14623, United States
+1 585-334-4230
Sun: 4:00PM To 6:00PM
Mon-Thus: 8:00AM To 7:00PM
Fri: 8:00AM To 5:00PM
Sat: 8:00AM To 2:00PM
New York
(United states)
Macedon Veterinary Care

1503 Canandaigua Rd Suite 5A, Macedon, NY 14502, United States
+1 315-986-4246
Sun: 4:00PM To 6:00PM
Mon-Thus: 8:00AM To 7:00PM
Fri: 8:00AM To 5:00PM
Sat: 8:00AM To 2:00PM
New York
(United states)
Specialized Care For Avian & Exotic Pets
10882 Main St, Clarence, NY 14031, United States
+1 716-759-0144
Sun: Closed
Mon-Fri: 8:00AM To 6:00PM
Sat: 8:00AM To 12:00PM
New York
(United states)
St. Marks Veterinary Hospital

348 E 9th St, New York, NY 10003, United States
+1 212-477-2688
Sun: 9:00PM To 5:00PM
Mon: 9:00PM To 7:00PM
Tues-Thus: 8:00AM To 8:00PM
Fri: 8:00AM To 6:00PM
Sat: 9:00PM To 5:00PM
Pennsylvania
(United states)
Somerton Animal Hospital

13400 Philmont Ave, Philadelphia, PA 19116, United States
+1 215-673-1410
Sun: Closed
Mon-Fri: 9:00AM To 7:00PM
Sat: 9:00AM To 12:00PM
Pennsylvania
(United states)
Avian & Exotic Animal Medical
Avian & Exotic Animal Medical
+1 610-494-2811
Sat-Sun: Closed
Mon-Wed-Fri: 10:00AM To 2:00PM
3:15PM To 5:30PM
Tues-Thus: 9:00AM To 2:00PM
3:15PM To 5:30PM
Pennsylvania
(United states)
Companion Animal Hospital

335 PA-35, Selinsgrove, PA 17870, United States
+1 570-374-2247
Sat-Sun: Closed
Mon-Fri: 7:00AM To 7:00PM
Pennsylvania
(United states)
West Valley Animal Hospital

351 PA-100, Allentown, PA 18106, United States
+1 610-530-0600
Sun: Closed
Mon: 9:00AM To 7:00PM
Tues: 9:00AM To 6:00PM
Wed: 9:00AM To 5:00PM
Thus: 9:00AM To8:00PM
Fri: 9:00AM To 5:00PM
Sat: 9:00AM To 1:00PM
Pennsylvania
(United states)
Patton Veterinary Hospital

425 E Broadway, Red Lion, PA 17356, United States
+1 717-246-3611
Sun: Closed
Mon-Fri: 8:00AM To 8:00PM
Sat: 8:00AM To 2:00PM
Vermont
(United states)
Essex Veterinary Center

4 Oliver Wight Dr, Essex Junction, VT 05452, United States
+1 802-879-1399
Sun: Closed
Mon-Fri: 8:00AM To 6:00PM
Sat: 8:00AM To 12:00PM
---
Guinea Pig Vet In Northwest USA
Here is a list of Guinea Pig vet in Northwest USA:
Country And State
Vet Clinic Name
Address
Contact Number
Hours Of Operation
Idaho
(United States)
Idaho Veterinary Hospital
1420 N Midland Blvd, Nampa, ID 83651, United States
+1 208-466-4614
Sunday: Closed
Mon-Fri: 8:00AM To 7:00PM
Sat: 8:00AM To 5:00PM
Idaho
(United States)
The Pet Doctor
8904 W Ardene St, Boise, ID 83709, United States
+1 208-228-1553
Sunday: Closed
Mon-Tues-Wed-Fri: 7:30AM To 6:00PM
Thurs: 7:30AM To 7:00PM
Sat: 8:00AM To 1:00PM
Idaho
(United States)
Broadway Veterinary Hospital
350 E Linden St, Boise, ID 83706, United States
+1 208-344-5592
Sunday: 9:00AM To 7:00PM
Mon-Fri: 7:30AM To 7:00PM
Sat: 8:00AM To 7:00PM
Idaho
(United States)
WestVet 24/7 Animal Emergency & Specialty Center
5024 W Chinden Blvd, Garden City, ID 83714, United States
+1 208-375-1600
All Around the year: 24X7
Idaho
(United States)
Eastside Pet Clinic

285 S Woodruff Ave, Idaho Falls, ID 83401, United States
+1 208-529-2217
Saturday-Sunday: Closed
Mon-Fri: 8:00AM To 6:00PM
Idaho
(United States)
Companions Animal Hospital
2802 Broadway Ave, Boise, ID 83706, United States
+1 208-389-9111
Sunday: Closed
Mon-Fri: 8:00AM To 6:00PM
Sat: 9:00AM To 1:00PM
Idaho
(United States)
Idaho Humane Society
1300 S Bird St, Boise, ID 83709, United States
+1 208-342-3508
Sunday: 11:00AM To 5:00PM
Mon: Closed
Tues-sat:11:00AM To 7:00PM
Montana
(United States)
Caring Hands Veterinary Hospital
533 S 24th St W, Billings, MT 59102, United States
+1 406-656-6320
Sunday: Closed
Mon-Fri: 8:00AM To 5:30PM
Sat: 8:00AM To 12:00PM
Montana
(United States)
Rock Road Animal Hospital

9418 St Charles Rock Rd, St. Louis, MO 63114, United States
+1 314-429-6666
Sunday: 9:00AM To 3:00PM
Mon-Tues-Wed-Thus: 6:30AM To 8:00PM
Fri: 8:00AM To 6:00PM
Sat: 8:00AM To 4:00PM
Montana
(United States)
Kersting Veterinary Clinic
132 Four Seasons Shopping Center, Chesterfield, MO 63017, United States
+1 314-469-6661
Sunday: Closed
Monday: 7:30AM to 6:00PM
Tuesday: 7:30AM to 6:00PM
Wednesday: 8:00AM to 6:00PM
Thursday: 7:30AM to 8:00PM
Friday: 7:30AM to 6:00PM
Saturday: 7:30AM to 2:00PM
Montana
(United States)
Bryan Road Animal Hospital

1290 Bryan Rd, O'Fallon, MO 63366, United States
+1 636-272-3900
Sunday: Closed
Mon-Fri: 7:30AM To 6:00PM
Sat: 8:00AM To 2:00PM
Montana
(United States)
Westside Animal Clinic

803 3rd St NW, Great Falls, MT 59404, United States
+1 406-452-4931
Sunday: Closed
Mon-Fri: 8:00AM To 6:00PM
Sat: 8:00AM To 12:00PM
Montana
(United States)
All West Veterinary Hospital

105 All W Trail, Bozeman, MT 59718, United States
+1 406-586-4919
Sunday: Closed
Mon-Fri: 8:00AM To 5:30PM
Sat: 8:00AM To 12:00PM
Montana
(United States)
Pruyn Veterinary Hospital

2501 S Russell St, Missoula, MT 59801, United States
+1 406-829-8150
Sat-Sun: 8:30AM To 5:00PM
Mon-Fri: 8:30AM To 8:00PM

Montana
(United States)
Billings Animal Family Hospital
1321 N 27th St, Billings, MT 59101, United States
+1 406-245-4772
Sunday: Closed
Mon-Fri: 7:00AM To 5:30PM
Sat: 8:00AM To 12:00PM
Montana
(United States)
Baxter Creek Veterinary Clinic
710 Stoneridge Dr, Bozeman, MT 59718, United States
+1 406-587-5537
Sunday: Closed
Mon-Fri: 7:30AM To 5:30PM
Sat: 8:30AM To 1:30PM
Montana
(United States)
Cottonwood Veterinary Hospital
450 S Cottonwood Rd, Bozeman, MT 59718, United States
+1 406-582-0555
Sunday: 4:30PM To 5:30PM
Mon-Fri: 7:30AM To 5:30PM
Sat: 9:00AM To 1:00PM
Montana
(United States)
Burnt Fork Veterinary Clinic

3682 Eastside Hwy, Stevensville, MT 59870, United States
+1 406-777-3844
Sunday: Closed
Mon-Tues-Wed-Fri: 8:00AM To 5:00PM
Thus: 8:00AM To 6:30PM
Sat: 9:00AM To 2:00PM
Oregon
(United States)
Southwest Animal Hospital

2425 SW Cedar Hills Blvd, Beaverton, OR 97005, United States
+1 503-643-2137
Sunday: Closed
Mon-Tues-Wed-Fri: 8:00AM To 6:00PM
Thurs: 8:00AM To 7:00PM
Sat: 9:00AM To 2:00PM
Oregon
(United States)
Companion Pet Clinic

2454 SE Burnside Rd, Gresham, OR 97080, United States
+1 503-489-1703
Saturday-Sunday: Closed
Mon-Fri: 8:00AM To 6:00PM
Oregon
(United States)
VCA Rock Creek Animal Hospital
1445 NW 185th Ave, Aloha, OR 97006, United States
+1 503-645-4458
Sat-Sun: 8:00AM To 9:00PM
Mon-Fri: 6:30AM To 9:00PM
Oregon
(United States)

Paws & Claws Pet Medical Center
26745 SE Stark St, Troutdale, OR 97060, United States
+1 503-661-1833
Sunday: Closed
Mon-Fri: 7:30AM To 5:30PM
Sat: 8:00AM To 2:00PM
Oregon
(United States)
DoveLewis ER & ICU Animal Hospital
1945 NW Pettygrove St, Portland, OR 97209, United States
+1 503-228-7281
All Around the year: 24X7
Oregon
(United States)
Scales & Tails Exotic Pet Clinic
4325 SW Beaverton Hillsdale Hwy, Portland, OR 97221, United States
+1 971-777-4900
Sun-Mon: Closed
Tues-Thus-Fri: 9:00AM To 7:00PM
Wed: 8:00AM To 6:00PM
Sat: 9:00AM To 3:00PM
Oregon
(United States)
Valley Veterinary Clinic
2924, 26072 US-30, Rainier, OR 97048, United States
+1 503-556-3084
Sunday: Closed
Mon-Fri: 8:00AM To 5:30PM
Sat: 8:00AM To 4:00PM
Oregon
(United States)
Avian and Exotic Veterinary Care
7826 NE Sandy Blvd, Portland, OR 97213, United States
+1 971-361-2209
Sun-Sat: 8:00AM To 6:00PM
Washington
(United States)
North Seattle Veterinary Clinic

11032 8th Ave NE, Seattle, WA 98125, United States
+1 206-523-7187
Sunday: Closed
Mon-Tues-Thurs: 8:00AM To 6:00PM
Wed-Fri: 8:00AM To 8:00PM
Sat: 8:00AM To 3:00PM
Washington
(United States)
Allpet Veterinary Clinic
1222 NE 145th St, Shoreline, WA 98155, United States
+1 206-365-1102
Sunday: Closed
Mon-Fri: 7:30AM To 6:00PM
Tues-Wed-Thurs: 7:30AM To 7:00PM
Sat: 8:00AM To 5:00PM
Washington
(United States)
BluePearl Pet Hospital

13240 Aurora Ave N, Seattle, WA 98133, United States
+1 206-364-1660
All Around the year: 24X7

Washington
(United States)
BluePearl Pet Hospital

5608 S Durango St, Tacoma, WA 98409, United States
+1 253-474-0791
All Around the year: 24X7
Washington
(United States)
Seattle Veterinary Specialists
11814 115th Ave NE, Kirkland, WA 98034, United States
+1 425-823-9111
All Around the year: 24X7
Washington
(United States)
BluePearl Pet Hospital

4208 Lind Ave SW, Renton, WA 98057, United States
+1 206-364-1660
All Around the year: 24X7
Washington
(United States)
Center for Bird and Exotic Animal Medicine
11401 NE 195th St, Bothell, WA 98011, United States
+1 425-486-9000
Sun-Sat: 9:00AM To 12:00AM
Washington
(United States)
Animal Medical Center of Seattle
17518 15th Ave NE, Shoreline, WA 98155, United States
+1 206-204-3366
All Around the year: 24X7
Washington
(United States)
Spanaway Veterinary Clinic

16920 Pacific Ave S, Spanaway, WA 98387, United States
+1 253-537-4356
Sunday: 9:00AM To 5:00PM
Mon-Fri: 7:00AM To 6:00PM
Sat: 8:00AM To 6:00PM
Washington
(United States)
Valley Veterinary Clinic WA

7322 E Sprague Ave, Spokane Valley, WA 99212, United States
+1 509-926-4206
Sunday: Closed
Mon-Fri: 7:30AM To 5:00PM
Sat: 8:00AM To 12:00PM
Washington
(United States)
Evergreen Avian & Exotic Animal Hospital

12930 NE 125th Way b130, Kirkland, WA 98034, United States
+1 425-821-6165
Sunday: Closed
Mon-Fri: 9:00AM To 5:00PM
Sat: 8:00AM To 1:00PM
Washington
(United States)
Browns Point Veterinary Clinic

6720 East Side Dr NE #4, Tacoma, WA 98422, United States
+1 253-927-1323
Sat-Sun: Closed
Mon-Fri: 9:00AM To 6:00PM

Washington
(United States)
Bird & Exotic Clinic Of Seattle
Bird and Exotic Clinic of Sea, 10501 Aurora Ave N, Seattle, WA 98133, United States
+1 206-783-4538
Sunday: Closed
Mon: 9:00AM To 5:00PM
Tues-Fri: 8:00AM To 6:00PM
Sat: 8:00AM To 4:00PM
Washington
(United States)
All Creatures Animal Vet
4241 WA-3, Bremerton, WA 98312, United States
+1 360-377-3801
Sun-Sat: 8:00AM To 10:00AM
Washington
(United States)
The Family Pet Veterinary Hospital
6005 15th Ave NW, Seattle, WA 98107, United States
+1 206-784-3810
Sunday: 8:00AM To 6:00PM
Mon-Tues-Thurs-Fri: 7:00AM To 7:00PM
Wed: 7:00AM To 8:00PM
Sat: 8:00AM To 6:00PM

Wyoming
(United States)
Cheyenne Pet Clinic
3740 E Lincolnway, Cheyenne, WY 82001, United States
+1 307-635-4121
Sunday: Closed
Mon-Fri: 7:30AM To 5:00PM
Sat: 8:00AM To 12:00PM
---
Guinea Pig Vet In United Kingdom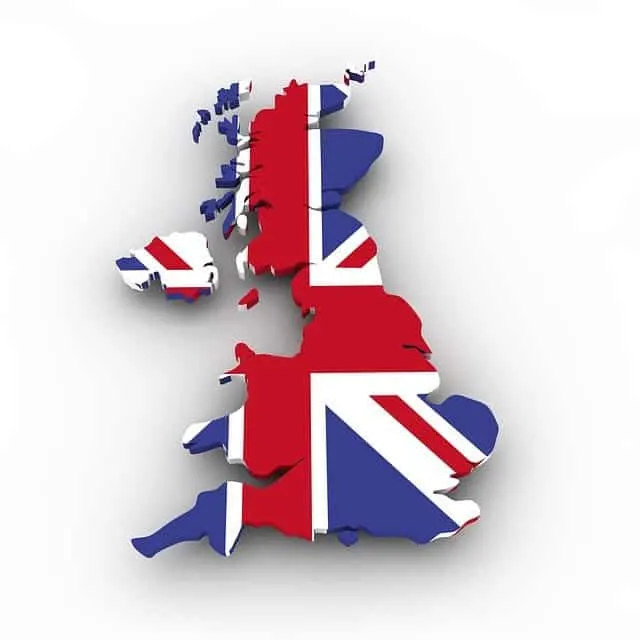 Here is a list of Guinea Pig vet in the United Kingdom:
Bracknell
(United Kingdom)
Moor Cottage Veterinary Hospital
London Rd, Popeswood, Bracknell RG42 4AA, United Kingdom
+44 1344 450345
Sun: Closed
Mon-Fri: 8:00AM To 7:30PM
Sat: 8:30AM To 4:00PM
Bristol
(United Kingdom)
Highcroft Veterinary Group

615 Wells Rd, Bristol BS14 9BE, United Kingdom
+44 1275 832410
Sun: Closed
Mon-Fri: 8:00AM To 8:00PM
Sat: 9:00AM To 5:00PM
Bristol
(United Kingdom)
Watkins & Tasker Veterinary Group

65A High St, Nailsea, Bristol BS48 1AW, United Kingdom
+44 1275 858628
All Around the year: 24X7
Colcheste
(United Kingdom)
Mayne Veterinary Clinic - Colchester
81 Bergholt Rd, Mile End, Colchester CO4 5AF, United Kingdom
+44 1206 851338
Sun: Closed
Mon-Fri: 8:00AM To 6:30PM
Sat: 8:30AM To 12:00PM
Denny
(United Kingdom)
Apex Vets Ltd

Apex Veterinary Centre, 36 Winchester Ave, Denny FK6 6QE, United Kingdom
+44 1324 829989
Sun: Closed
Mon-Fri: 9:00AM To 6:00PM
Sat: 9:00AM To 12:00PM
Derby
(United Kingdom)
Scarsdale Vets - Shelton Lock

247 Chellaston Rd, Shelton Lock, Derby DE24 9EG, United Kingdom
+44 1332 700321
Sun: Closed
Mon: 8:30AM To 7:00PM
Tues-Thus-Wed: 8:30AM To 6:00PM
Fri: 8:30AM To 7:00PM
Sat: 8:30AM To 12:30PM

Derby
(United Kingdom)
Derwent Valley Vets

Boat House Inn, 110 Dale Rd, Matlock DE4 3PP, United Kingdom
+44 1629 55666
Sun: Closed
Mon-Fri: 8:00AM To 6:30PM
Sat: 9:00AM To 1:00PM
Eastbourne
(United Kingdom)
St Anne's Veterinary Group - Eastbourne
6 St Anne's Rd, Eastbourne BN21 2DJ, United Kingdom
+44 1323 640011
Sun: 9:00AM To 12:00PM
Mon-Fri: 8:00AM To 7:00PM
Sat: 8:00AM To 4:00PM
Hove
(United Kingdom)
Wilbury Veterinary Surgery

20 Wilbury Ave, Hove BN3 6HR, United Kingdom
+44 1273 737924
Sun: Closed
Mon-Fri: 8:00AM To 6:45PM
Sat: 8:00AM To 1:00PM
Kirkcaldy
(United Kingdom)
Vets4Pets Kirkcaldy
Central Retail Park, Inside Pets at Home, Fife, Chapel Park, Kirkcaldy KY2 6QL, United Kingdom
+44 1592 800666
Sun: 10:00AM To 4:00PM
Mon-Fri: 9:00AM To 7:00PM
Sat: 9:00AM To 5:00PM
Liverpool
(United Kingdom)
Woolton Veterinary Centre Ltd
65 Quarry St, Liverpool L25 6EZ, United Kingdom
+44 151 428 8600
Sun: Closed
Mon-Fri: 8:30AM To 7:00PM
Sat: 8:30AM To 4:00PM
Northhampton
(United Kingdom)
Cat and Rabbit Care Clinic

1 The Dr, Northampton NN1 4RY, United Kingdom
+44 1604 478888
Sun: Closed
Mon-Fri: 8:00AM To 7:00PM
Sat: 8:00AM To 4:00PM
South Queensferry
(United Kingdom)
Westport Vets - South Queensferry
59 The Loan, South Queensferry EH30 9SD, United Kingdom
+44 131 331 3451
Sun: Closed
Mon-Fri: 8:00AM To 6:30PM
Sat: 9:00AM To 12:00PM
---
Guinea Pig Vet In Canada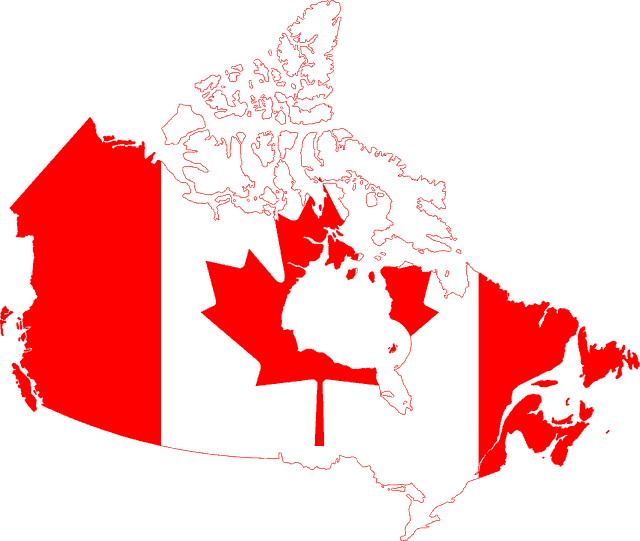 Here is a list of Guinea Pig vet in Canada:
Alberta
(Canada)
Calgary Avian & Exotic Pet Clinic
2308 24 St SW #1, Calgary, AB T2T 5H8, Canada
+1 403-240-3577
Sun: Closed
Mon-Tues-Thus-Fri: 8:00AM To 6:00PM
Wed: 8:00AM To 8:00PM
Sat: 9:00AM To 5:00PM


Alberta
(Canada)
VCA Canada Western Veterinary Specialist and Emergency Centre
1802 10 Ave SW, Calgary, AB T3C 0J8, Canada
+1 403-770-1340
All Around the year: 24X7
Alberta
(Canada)
South Side Animal Hospital

6003 104 St NW, Edmonton, AB T6H 2K6, Canada
+1 780-434-6462
Sun: Closed
Mon-Fri: 8:00AM To 5:30PM
Sat: 8:30AM To 12:00PM
Alberta
(Canada)
Greenbank Veterinary Services Ltd

6710 101 Ave NW, Edmonton, AB T6A 0H7, Canada
+1 780-466-5655
Sun: Closed
Mon-Fri: 9:00AM To 5:00PM
Sat: 8:00AM To 12:00PM
British Columbia
(Canada)
Eagle Ridge Animal & Bird Hospital
2599 Runnel Dr, Coquitlam, BC V3E 1S3, Canada
+1 604-464-3343
Sun: 10:00AM To 2:00PM
Mon-Fri: 7:30AM To 7:00PM
Sat: 9:00AM To 5:00PM
British Columbia
(Canada)
VCA Canada Island Animal Hospital
1800 Bowen Rd, Nanaimo, BC V9S 5W4, Canada
+1 250-753-1288
All Day: 9:00AM To 5:00PM
British Columbia
(Canada)
Townline Veterinary Hospital

31205 Maclure Rd #7, Abbotsford, BC V2T 5E5, Canada
+1 604-855-6622
Sun: Closed
Mon: 8:30AM To 5:30PM
Tues-Fri: 8:30AM To 6:00PM
Sat: 9:00AM To 5:00PM
British Columbia
(Canada)
Cedar Grove Animal Hospital
32670 Lougheed Hwy, Mission, BC V2V 1A7, Canada
+1 604-820-8552
Sun: Closed
Mon-Tues-Fri: 8:00AM To 6:00PM
Wed-Thus: 8:00AM To 8:00PM
Sat: 9:00AM To 5:00PM
Manitoba
(Canada)
Birchwood Animal Hospital

2595 Portage Ave, Winnipeg, MB R3J 0P5, Canada
+1 204-832-1368
Sun: 10:00AM To 2:00PM
Mon-Thus: 7:00AM To 8:00PM
Fri: 7:00AM To 6:00PM
Sat: 8:00AM To 3:00PM
Manitoba
(Canada)
WinRose Animal Hospital

534 St Anne's Rd, Winnipeg, MB R2M 3G1, Canada
+1 204-254-3150
Sun: Closed
Mon-Tues-Thus: 7:00AM To 9:00PM
Wed-Fri: 7:00AM To 6:00PM
Sat: 9:00AM To 3:00PM
Manitoba
(Canada)
Dakota Veterinary Hospital

1026 St Mary's Rd G, Winnipeg, MB R2M 3S6, Canada
+1 204-255-8811
Sun: Closed
Mon-Thus: 8:00AM To 8:00PM
Fri: 8:00AM To 5:00PM
Sat: 9:00AM To 5:00PM
Manitoba
(Canada)
Animal Hospital of Manitoba

995 Main St, Winnipeg, MB R2W 3P8, Canada
+1 204-586-3334
Sun: Closed
Mon: 10:00AM To 6:00PM
Tues: 8:00AM To 4:00PM
Wed-Thus-Fri: 8:00AM To 7:00PM
Sat: 8:00AM To 5:00PM

New Brunswick
(Canada)
Moncton Animal Hospital

771 Mountain Rd, Moncton, NB E1C 2R3, Canada
+1 506-857-4271
Sat-Sun: Closed
Mon-Fri: 9:00AM To 5:00PM

New Brunswick
(Canada)
Elmwood Veterinary Hospital
130 Ruelle MacAleese Ln, Moncton, NB E1A 3L9, Canada
+1 506-858-9900
Sun: Closed
Mon-Thus: 7:30AM To 8:00PM
Fri: 7:30AM To7:30PM
Sat: 8:00AM To 3:00PM
Newfoundland and Labrador
(Canada)
Sunrise Animal Hospital

222 Park Ave, Mount Pearl, NL A1N 1L1, Canada
+1 709-368-7981
Sat-Sun: Closed
Mon-Fri: 8:00AM To 8:00PM
Newfoundland and Labrador
(Canada)
Torbay Road Animal Hospital

286 Torbay Rd, St. John's, NL A1A 4L6, Canada
+1 709-753-0506
Sun: Closed
Mon-Thus: 8:00AM To 8:00PM
Fri: 8:00AM To 6:00PM
Sat: 9:00AM To 1:00PM
Newfoundland and Labrador
(Canada)
Terra Nova Veterinary Clinic

10 Elizabeth Av, St. John's, NL A1A 1W4, Canada
+1 709-738-7054
Sat-Sun: Closed
Mon-Thus: 8:00AM To 6:00PM
Fri: 8:00AM To 5:00PM

Nova Scotia
(Canada)
Basinview Animal Hospital

1735 Bedford Hwy, Bedford, NS B4A 1G3, Canada
+1 902-835-8383
Sun: Closed
Mon: 8:00AM To 8:00PM
Tues-Wed-Thus: 8:00AM To 9:00PM
Fri: 8:00AM To 8:00PM
Sat: 10:00AM To 1:00PM
Nova Scotia
(Canada)
Clayton Park Veterinary Hospital
Clayton Park Veterinary Hospital
+1 902-443-4345
Sun: Closed
Mon-Thus: 8:00AM To 6:00PM
Fri: 9:00AM To 6:00PM
Sat: 9:00AM To 2:00PM
Nova Scotia
(Canada)
Carnegy Animal Hospital Limited
7 Langbrae Dr, Halifax, NS B3M 4N7, Canada
+1 902-457-1575
Sun: Closed
Mon-Thus: 8:00AM To 8:00PM
Fri: 8:00AM To 7:30PM
Sat: 8:00AM To 1:00PM
Nova Scotia
(Canada)
Fairview Animal Hospital

7071 Bayers Rd, Halifax, NS B3L 2C2, Canada
+1 902-443-9385
Sun: Closed
Mon-Fri: 10:00AM To 7:00PM
Sat: 10:00AM To 2:00PM
Ontario
(Canada)
Airport Animal Hospital

203 Airport Rd, North Bay, ON P1B 8W7, Canada
+1 705-476-3913
Sun: Closed
Mon-Fri: 8:00AM To 6:00PM
Sat: 10:00AM To 2:00PM
Ontario
(Canada)
Windrush Veterinary Services
26 Sixth Concession Rd, Brantford, ON N3T 5L7, Canada
+1 519-449-5080
Sun: Closed
Mon-Fri: 8:00AM To 6:00PM
Sat: 9:00AM To 12:00PM
Ontario
(Canada)
Scott Veterinary Clinic

904 Colborne St, Brantford, ON N3S 3T4, Canada
+1 519-752-3431
Sun: Closed
Mon-Fri: 8:00AM To 6:00PM
Sat: 9:00AM To 1:00PM
Ontario
(Canada)
Southdown Animal Clinic
2106 Truscott Dr, Mississauga, ON L5J 2A6, Canada
+1 905-823-3900
Sun: 11:00AM To 1:00PM
Mon-Fri: 7:00AM To 7:00PM
Sat: 8:00AM To 4:00PM
Ontario
(Canada)
Campus Estates Animal Hospital
1460 Gordon St, Guelph, ON N1L 1C8, Canada
+1 519-837-1212
Sun: 9:00AM To 5:00PM
Mon-Thus: 8:00AM To 7:00PM
Fri: 8:00AM To 6:00PM
Sat: 9:00AM To 4:00PM
Ontario
(Canada)
Amherst Veterinary Hospital


3206 Eglinton Ave E, Scarborough, ON M1J 2H6, Canada
+1 416-261-3322
Sun: Closed
Mon-Wed-Fri: 8:00AM To 7:00PM
Tues-Thus: 8:00AM To 8:00PM
Sat: 8:00AM To 2:00PM
Ontario
(Canada)
Spencer Creek Animal Hospital
45 Cootes Dr, Dundas, ON L9H 1B5, Canada
+1 905-627-5510
Sun: Closed
Mon-Fri: 8:00AM To 6:00PM
Sat: 8:00AM To 12:00PM

Ontario
(Canada)
Waterloo West Animal Hospital
414 Erb St W, Waterloo, ON N2L 1W8, Canada
+1 519-747-2020
Sun: 10:00AM To 6:00PM
Mon-Fri: 8:00AM To 12:00AM
Sat: 8:00AM To 6:00PM

Ontario
(Canada)
Beechmount Animal Hospital

355 Erb St W, Waterloo, ON N2L 1W4, Canada
+1 519-888-6590
Sun: Closed
Mon-Wed: 8:00AM To 6:00PM
Tues-Thus: 8:00AM To 7:00PM
Fri: 8:00AM To 5:00PM
Sat: 8:00AM To 12:00PM



Ontario
(Canada)
Preston Animal Clinic
1606 King St E, Cambridge, ON N3H 3R7, Canada
+1 519-653-7232
Sun: Closed
Mon-Fri: 8:00AM To 8:00PM
Sat: 8:00AM To 2:00PM
Ottawa
(Canada)
Lynwood Animal Hospital
30 Stafford Rd #107, Nepean, ON K2H 8W1, Canada
+1 613-820-0443
Sat-Sun: Closed
Mon: 8:30AM To 6:00PM
Tues-Thus: 8:30AM To 8:00PM
Fri: 8:30AM To 7:00PM
Quebec
(Canada)
All Creatures Veterinary Clinic
8626 Frederick St, Omaha, NE 68124, United States
+1 402-399-8224
Sun: Closed
Mon-Fri: 7:30AM To 5:30PM
Sat: 7:30AM To 1:00PM
Quebec
(Canada)
Fitchburg Veterinary Hospital

6249 Nesbitt Rd, Fitchburg, WI 53719, United States
+1 608-271-4212
Sun: Closed
Mon-Thus: 8:00AM To 9:00PM
Fri: 8:00AM To 6:00PM
Sat: 8:00AM To 12:00PM
Quebec
(Canada)
Granite City Pet Hospital

2935 2nd St S, St Cloud, MN 56301, United States
+1 320-252-0277
Sat-Sun: Closed
Mon: 7:00AM To 7:00PM
Tues-Fri: 7:00AM To 6:00PM
Saskatchewan
(Canada)
Albert North Veterinary Clinic
216 McIntyre St, Regina, SK S4R 2L8, Canada
+1 306-545-7211
Sun: Closed
Mon: 8:30AM To12:30PM
1:30PM To 7:00PM
Tues: 7:30AM To12:30PM
1:30PM To 7:00PM
Wed: 8:30AM To12:00PM
1:00PM To 7:00PM
Thus: 8:30AM To12:00PM
1:00PM To 7:00PM
Fri: 7:30AM To12:00PM
1:00PM To 6:00PM
Sat: 9:00AM To 4:00PM


---
Similar Posts: