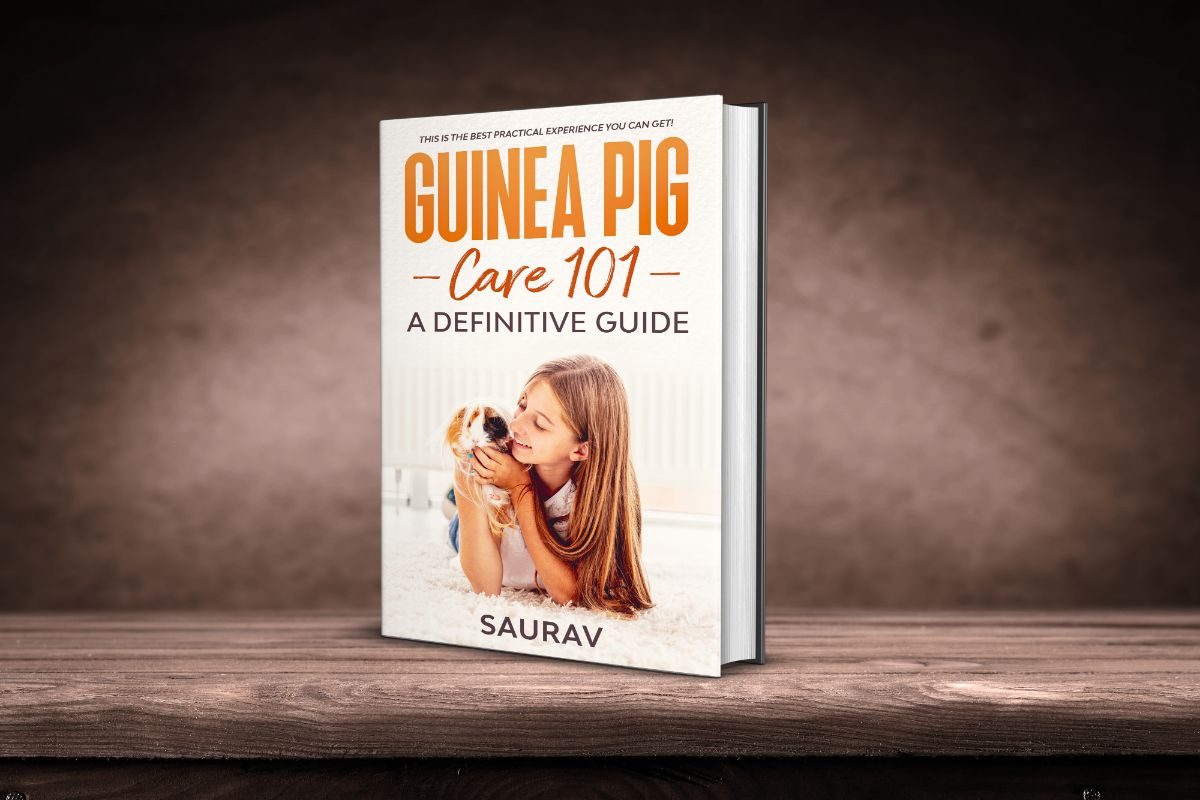 Guinea Pig Care 101 (Ebook)
Learn all about caring for your guinea pigs with my ultimate 200-page ebook. In just a few hours, you can be implementing all my learnings that you need to keep your guinea pig happy and healthy.
If you find yourself struggling with your guinea pig's diet, their behavior like hiding and fighting, or with their poor health, then this ebook is for you.
Learning all about guinea pig isn't that hard, but it will likely take you months of research and hours of search in google or forums to find the appropriate answer.
Thus, Guinea pig care 101 ebook comes to the rescue. It covers all the practical aspects of owning a guinea pig that no one talks about.
Regular Price:- $14.99
Flash Sale Price: $7.99
Help Your Guinea Pig Acclimate
New owners are amazed when they see other owners playing with their guinea pig while your guinea pig don't even come out of hiding. Learn How to acclimate them quickly
Understand Their Commom Behavior & Sound
Although guinea pigs can't talk to us, they do communcate their needs and preference. It is crucial to understand their common sounds and behavior.
Create A Well-Balanced Diet
Providing a balanced diet to your guinea pig is crucial for their well being. I will give you an overview of what a healthy diet looks like.
Stop Making Beginner's Mistake
A small mistake on your part can risk the life of your guinea pig and leave you with a huge vet bill. Learn all about keeping your guinea pig healthy and save $1000's of vet bills.
What You Will Get In This Book!
Avoid These Mistakes That Most Beginner's Make
Owning a small pet like guinea pig comes with a lot of responsibility thus, it is easy to miss the fundamentals.
Most pet owners make these two mistakes that affect the quality of life of their guinea pigs:
1) They don't learn about common guinea pig behavior, thus never have a clue why their guinea pig is behaving in a particular way.
2) They beleive guinea pigs are just like other pets and they have similar needs, but this is where they go wrong!