With Christmas and Holidays just around the corner, I thought it would be an awesome opportunity to share some of the best holiday gifts for you and your small furry friends. So, without any delay, let's get right into it.
Happy Shopping 🛒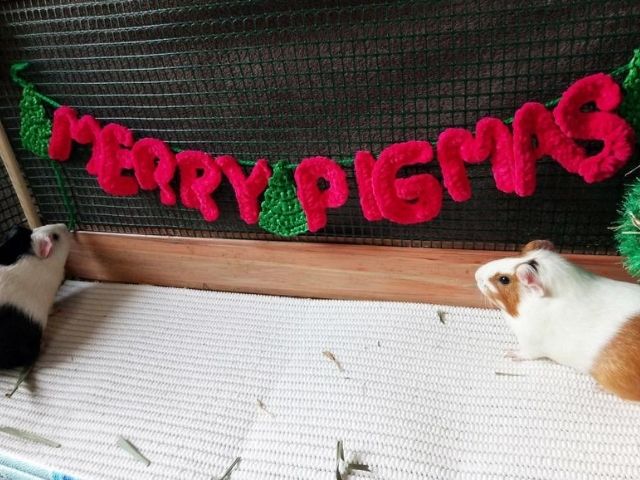 Merry Pigmas garland in a cage for guinea pigs. Is the perfect decoration gift for guinea pigs cage and guinea pigs owners. It adds value to the guinea pig's cage during Christmas.
---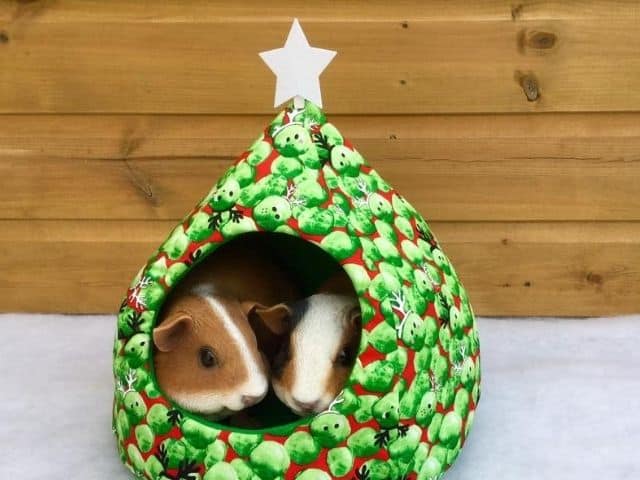 Sprouts Christmas tree double-sized hidey house for guinea pigs an awesome hideout to decor guinea pig cage during this festive season. LittleQuests store has many types of products for guinea pigs and their owners.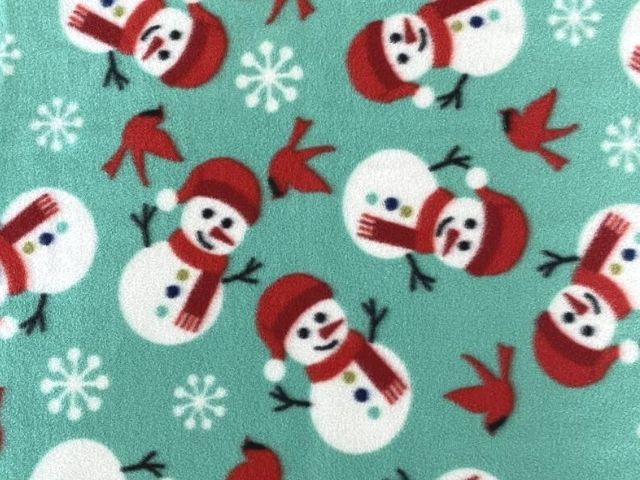 The 3GirlsStitching shop offers liners and matching accessories set. Piggies love their quality of bedding and handmade accessories. Midwest (25×48) Absorbent C&C Cage Liner- Snowmen with Red is one of the best choices for my guinea pigs.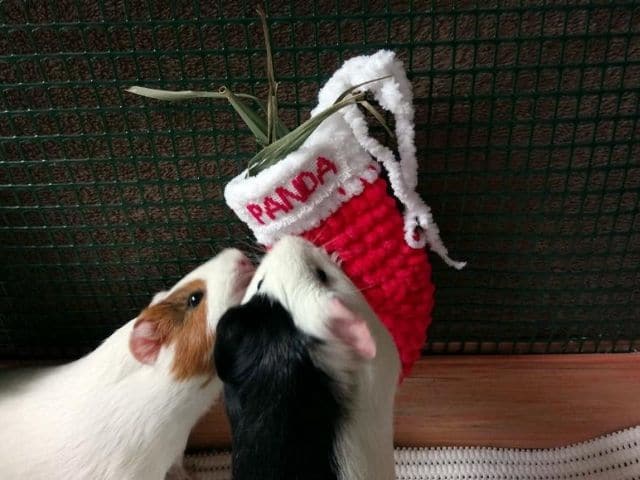 Personalized guinea pig Christmas stocking is also one of the best gifts for guinea pigs and cage decorations. Guinea pigs popcorning love to reach in pocket of stocking for their treats and food.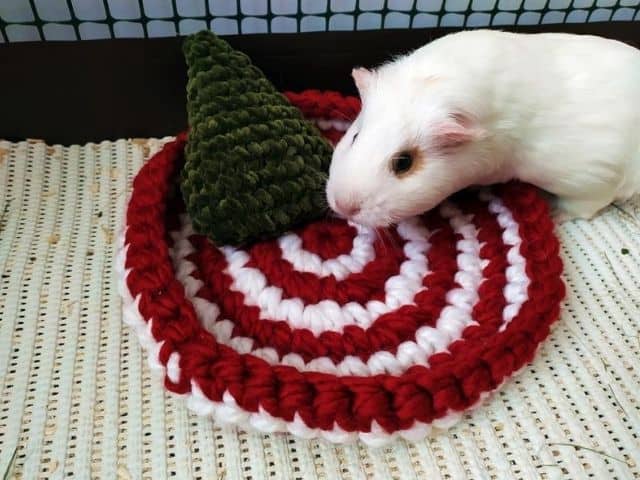 Christmas guinea pig cozy soft bed with pillow is the extra softy which guinea pigs love. Check it today for Christmas decorations.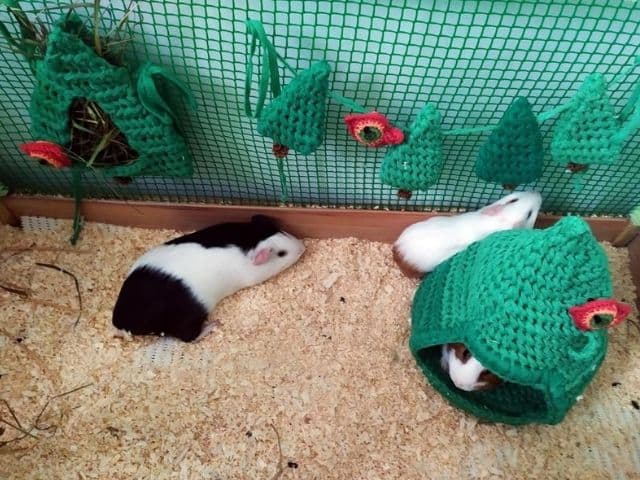 Set of 3pcs Forest accessories for the cage – Tree House, hay bag, and garland. Is super good quality, piggies love popcorning, sleeping, and eating hay in this set.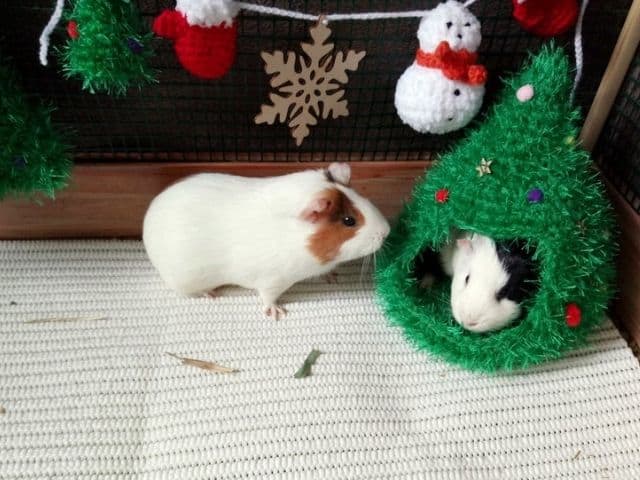 Esty Christmas treehouse bed for Guinea pigs is the perfect gift for guinea pigs. It's a perfect Christmas couch and warm, perfect for winter and Pigsmas.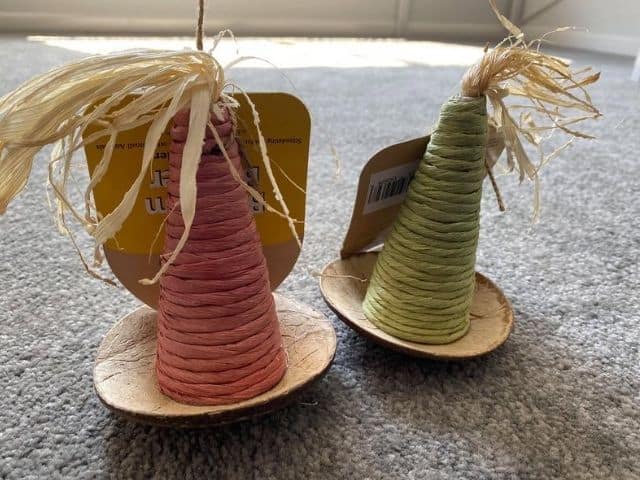 Rosewood Boredom Breaker checks it out this now, it is an awesome gift to give guinea pigs on any occasion. They love it these type of toys, it helps them in keeping busy and happy. The store offers a wide range of treats and toys.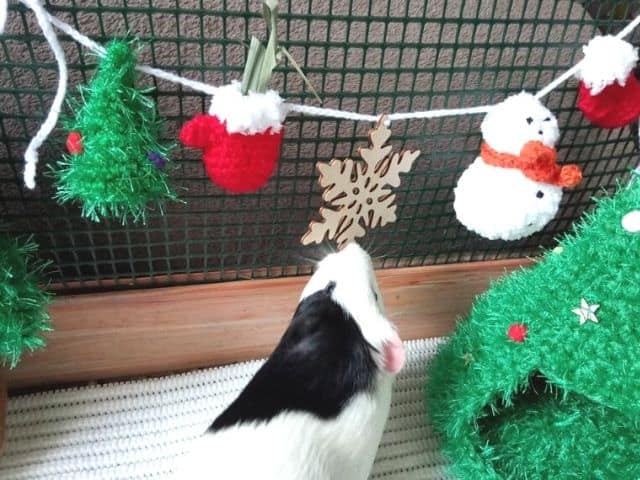 Get amazing guinea pig cage decoration from this MyLittleFriendUA amazing store, They have the enormous type of Guinea pig accessories you and your guinea pigs will love it. Check it out this Christmas garland for cage decoration.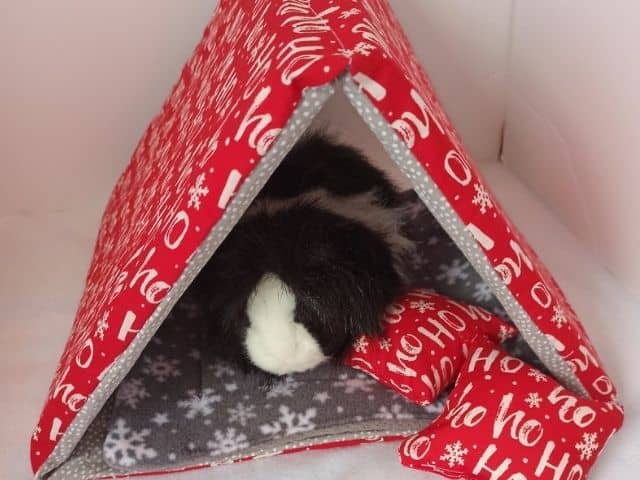 Xmas tepee for guinea pigs is so comfortable to guinea pigs that they start popcorning when they see the bed. Keep doing in and out, it is a stress buster for my guinea pigs. The smallanimalcreation stores have a huge variety of beds for our furry pet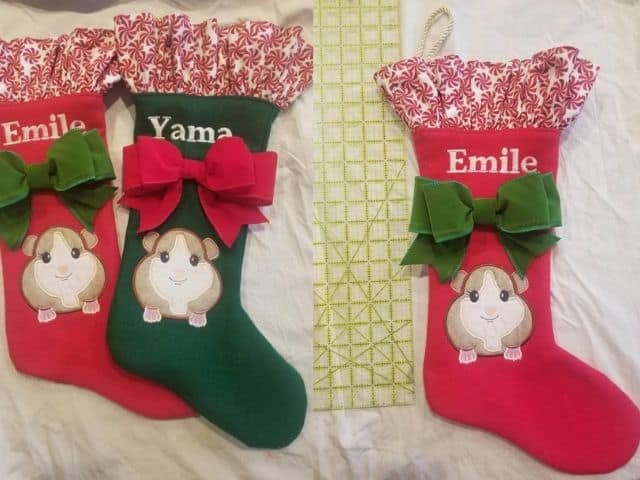 A generously sized and festive Christmas stocking for guinea pigs, personalized and customizable.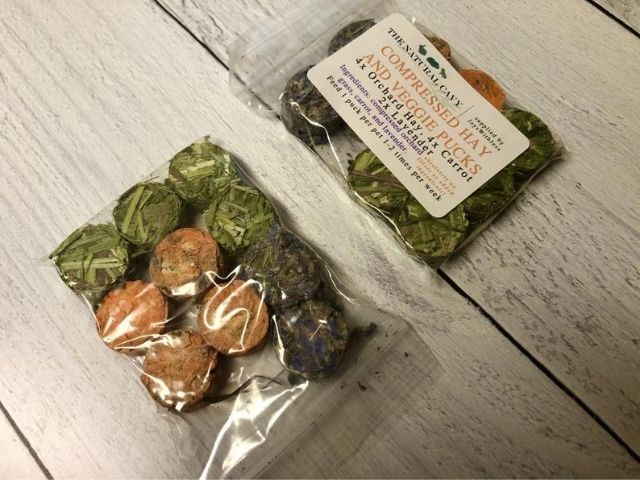 Esty Compressed Hay and Veggie Pucks Treats For Guinea Pig. Is perfect Christmas gift for guinea pig. These are incredibly nutritious and fun treats!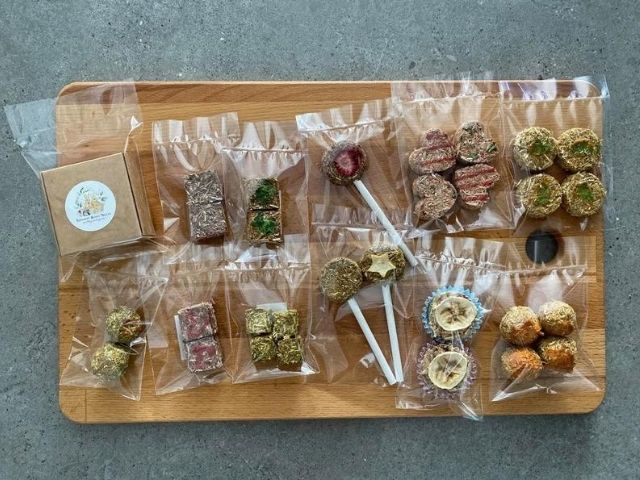 Esty Gift box guinea pig treats, These are great surprise gift for your furry pets on this festive occassion.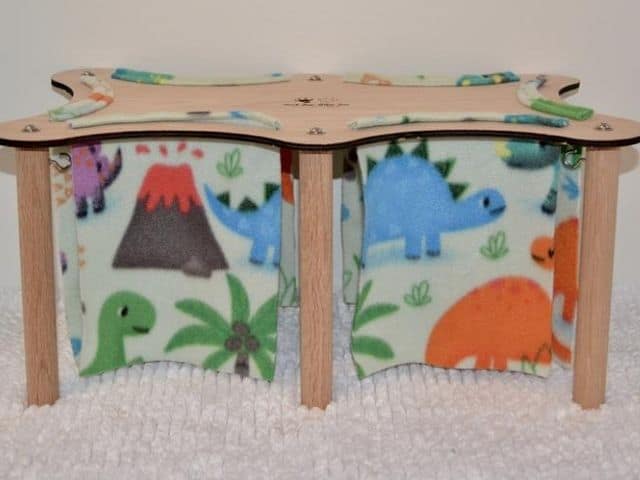 Esty Large Pet Forest wooden hideout. Guinea pigs love to hide and feel safe there and its makes a wonderful Christmas gift for them,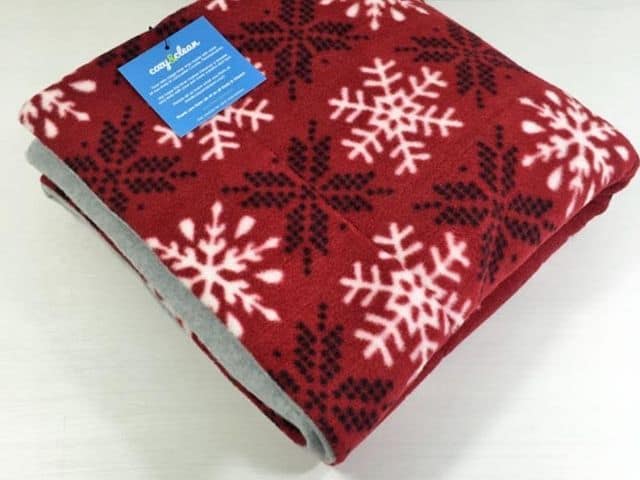 Esty Midwest Christmas Fleece Cage Liner for guinea pigs. It is super-absorbent warm and cozy fleece liners is great for guinea pigs.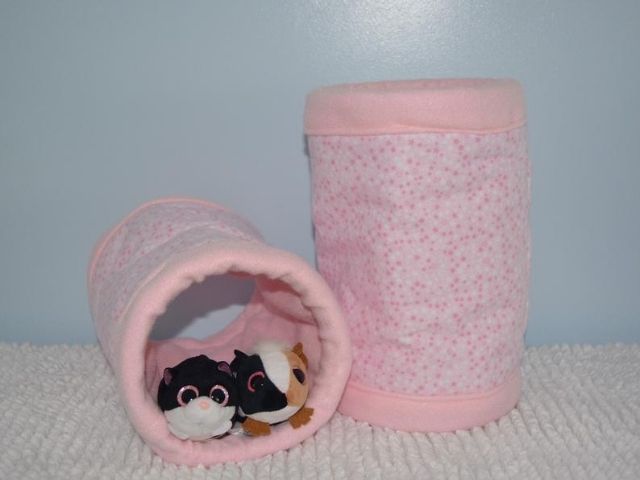 Snuggle Tunnel for guinea pigs is  made of either blizzard fleece or fleece mixed with flannel. Guinea pigs truly enjoy zooming, burrowing, sleeping and eating in these and its makes perfect gift for them.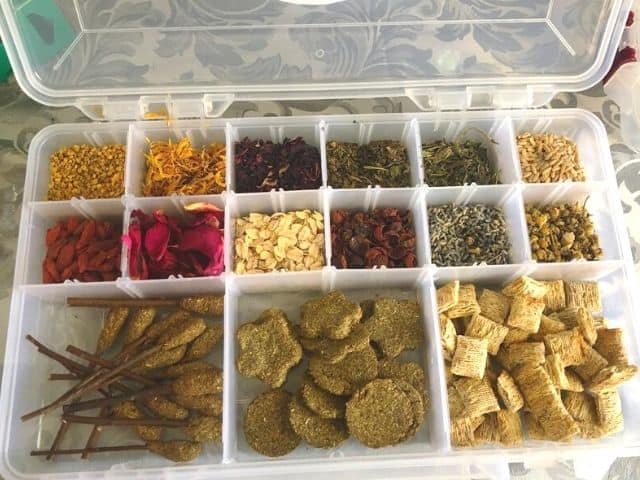 Guinea pigs are always impressed with Guinea Pig Treat Bundles, they love having it. All the treats are organic and safe for cavies. The PandamoniumPets offered a variety of Safe Handmade Pet products.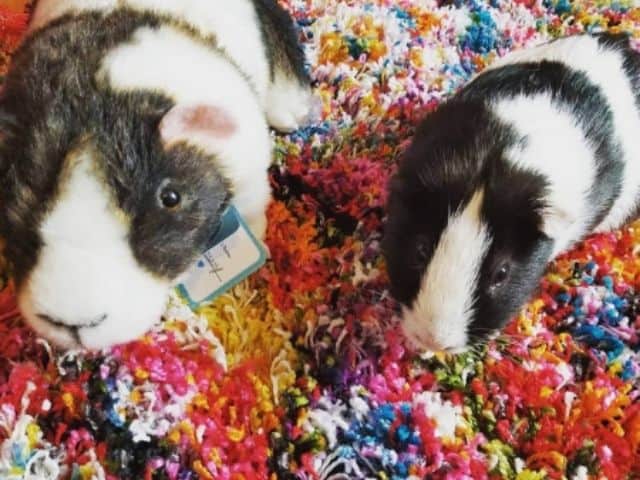 Custom made to look like your pet, down to the smallest of details.Whether celebrating a current pet or honoring a past companion, this handmade gift is sure to bring warmth to your heart Custom-made to look just like your guinea pig.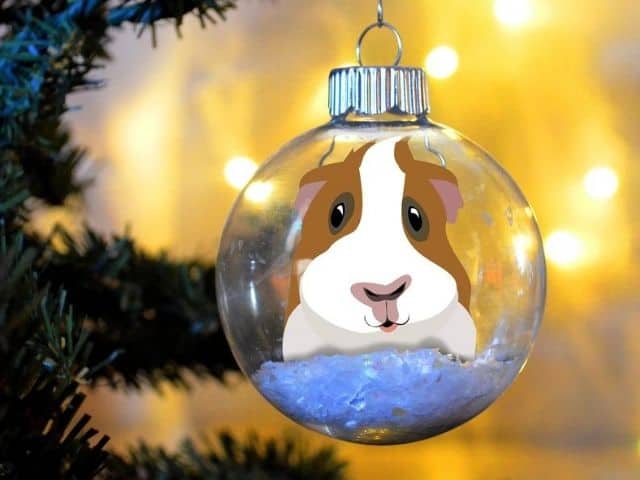 Guinea Pig Christmas Ornament personalized floated paper memorial glass bulb gift is the perfect for guinea pigs lovers. Don't forget gift one to yourselves.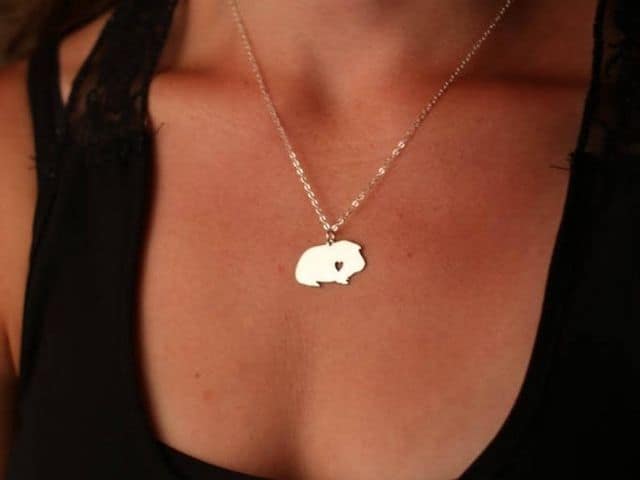 Sterling Silver Guinea Pig Personalized Unique Gift Jewelry is the one of the best gift for guinea pigs lovers. Check it right know and get it one.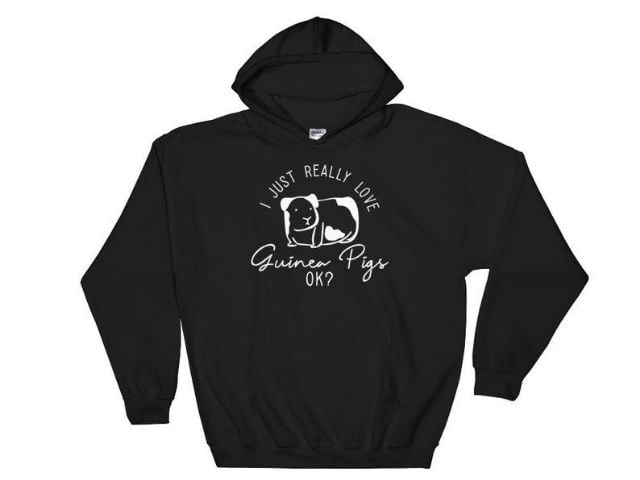 I Just Really Love Guinea Pigs Ok? Unisex sweatshirt hoodie is the best gifts for guinea pigs lovers.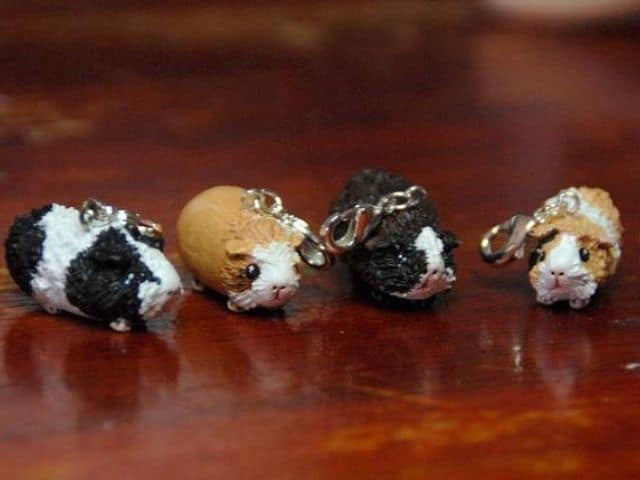 Your own guinea pig handmade personalized custom necklace. If you or your love ones is guinea pigs lovers then you can immortalize your pet and bring it to your neck everywhere you go.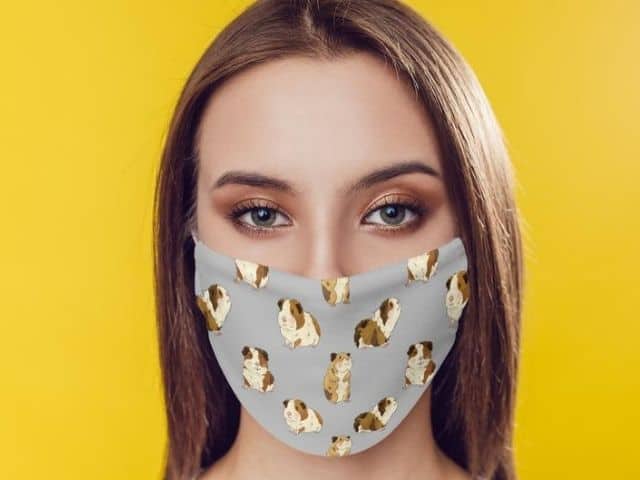 Guinea Pig Face Mask rounded woven ear loop elastic for comfortSlip through pocket for PM 2.5 carbon filter mask. Adjustable ear loops with transparent silicon cord stoppers.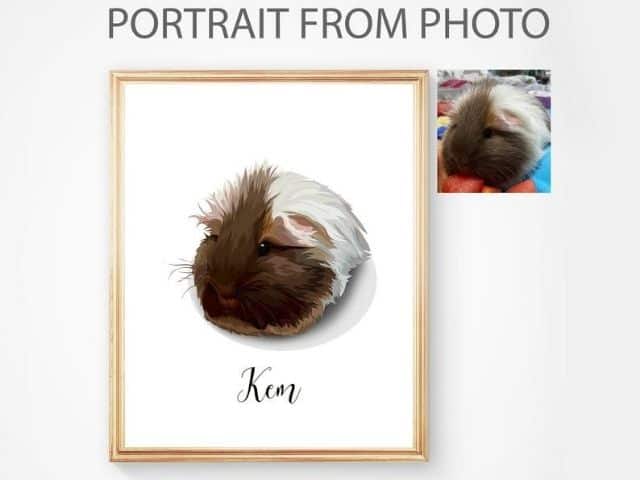 Custom Guinea Pig Portrait For Guinea Pig Lover is the fantastic gift.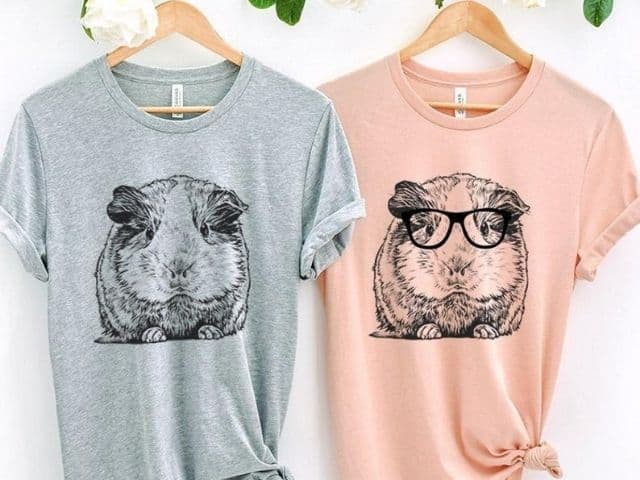 Guinea Pig tShirt feels soft and light. It's comfortable and the unisex cut is flattering for both men and women.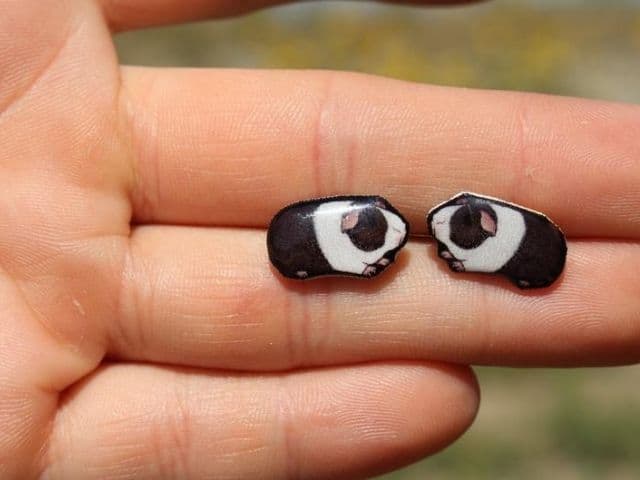 Guinea Pig stud Earrings gift for guinea pigs lovers. Try out this and gift youself this Christmas.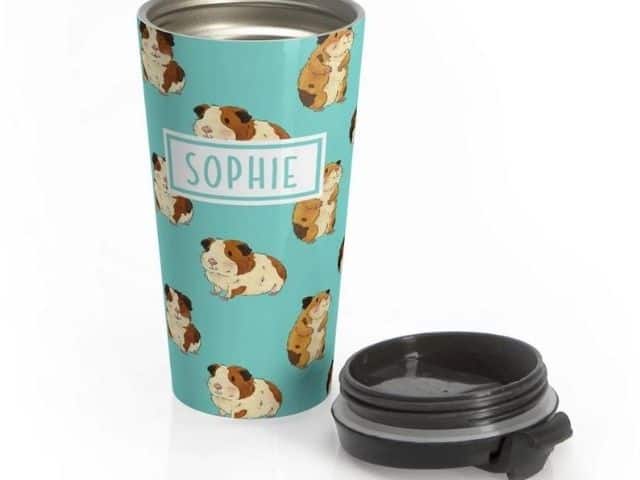 Guinea Pig Personalized Travel Mug is Insulated stainless steel mug with removable lid will keep your drinks hot or cold for hours.
I Hope You Enjoyed Our Handpicked Gift Ideas! Merry Christmas! 🎄